Kate Reese is a single mother fleeing an abusive relationship by starting over in a new town, with her young son Christopher. But Mill Grove, Pennsylvania, is not the safe place they thought it would be...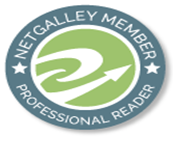 Their world begins to unravel after Christopher vanishes into the Mission Street Woods - where 50 years earlier an eerily similar disappearance occurred. When he emerges six days later, unharmed but not unchanged, he brings with him a secret: a voice only he can hear and a warning of tragedy to come.
What follows is a moving, thrilling, chilling modern masterpiece - a work of towering imagination and emotional depth which unfolds on an epic canvas.
***
[Don't leave the street]
***
(Orion, 1 October 2019, 720 pages, ebook, ARC from @orionbooks via # NetGalley and voluntarily reviewed)
***
***
Oh my God, this book took what seemed like forever to read. This is not a reflection on the book but rather drastic changes in my schedule. I thought Imaginary Friend was amazing. It reminds me a lot of Stephen King's masterpiece, IT. This is a good thing as IT is one of the best books I've ever read and I've never read something yet that even comes close to its greatness. Until now. I loved the way the book unfolds. Things gradually get sinister and darker after Christopher returns from the woods. At first, he seems to have developed strange skills. Before he went into the woods Christopher has autism and struggles to keep up in school. After he comes out of the woods, he seems to have developed an unprecedented ability to do his school-work and read minds. This seems interesting but pretty harmless at first. But it's far from it. There's something very wrong in Mission Street Woods and it uses Christopher to escape and spread through the town. I got chills reading this and my flesh crawled more than once.