The Illinois state senate approved a measure on Tuesday that would allow pe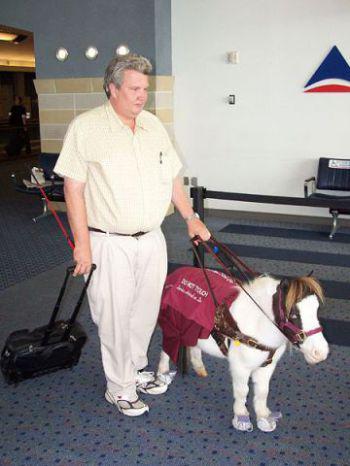 ople with disabilities to use a miniature horse trained as a service animal with the same public access as guide dogs. Federal regulation already allows miniature horses as service animals.
Miniature horses tend to be docile and compliant as well as sturdy. They range in size from 26" to 38" and can live up to 20 years. They were first used in the United States in coal mines. In the 1990s the horses were used in therapeutic ways, but were not yet thought of as a possibility for being trained for service. Since then the little horses have proven to interact and work well with disabled and elderly individuals. Miniature horses can also be housebroken.
The bill now heads to the state house of representatives where it is expected to pass. For more information on horses as service animals, go to www.guidehorse.org.