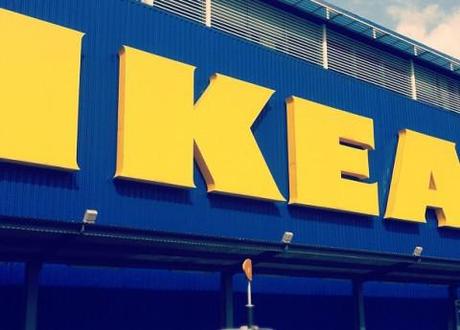 The distinctive blue and yellow of IKEA probably won't be a part of its hotel venture.
The background
IKEA, the largest furniture retailer in the world, with 287 stores in over 41 countries, has recently announced its plans to construct a budget hotel chain across Europe. The hotels — which will not be full of IKEA furniture — will be rolled out in a total of 100 locations, the first of which are expected to open in 2014 in Germany. Future locations will include Belgium, the Netherlands, the Nordic countries, Britain and Poland, among others.
What to expect
The aim is to provide "cheap-but-cool accommodation", reported Anna Ringstrom from Reuters, targeting especially, though not exclusively, "price-conscious business travellers". This jives with the company's philosophy of "good quality at a reasonable price", declared Harald Muller, senior executive at the property unit of Inter IKEA, the company that owns the IKEA intellectual property rights. However, little else will be recognisable to regular IKEA consumers. Though there is not much on what the interior of the hotel will look like, it does appear that "the company is reportedly choosing to eschew the familiar, budget-friendly beds, sofas, and other furniture available in its retail locations", suggested The Week. In fact, the chain will not even employ IKEA's name. So it's not so much an IKEA hotel, as it is "a continuation of our normal investment activities in real estate", stated Muller.
Why stop there?
Actually, it's won't. Inter IKEA has many other plans for expansion on the table, some more advanced than others. For instance, there are "plans to build student apartments in major West European university cites", revealed Agneta Uhrstedt from the NCSC (Nordic Council of Shopping Centers). And earlier this year, the IKEA group also let the public in on its collaboration scheme with Chinese consumer electronics firm TCL, which aims to start selling TV's and sound systems integrated into Ikea furniture, reported Louise Nordstorm from the Independent. But wait, there's more. Like, for example, IKEA's project in London which aims to construct an 11-hectare site near the Olympic Park, for residential, work and retail purposes. This would include many seven-to-eleven story buildings and a main street exclusive to pedestrian usage.
Global domination?
Yes indeed. "Undoubtedly", Architizer News observed, it certainly appears that "the company has many other new ventures up its sleeve as it continues its gradual worldwide conquest".