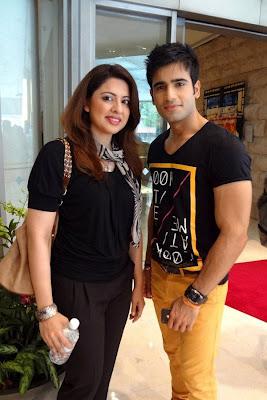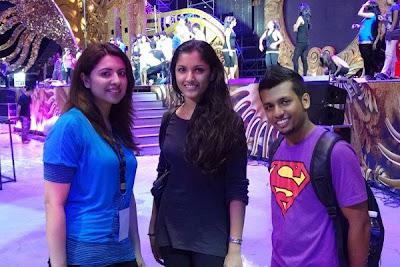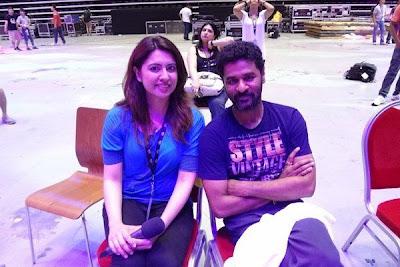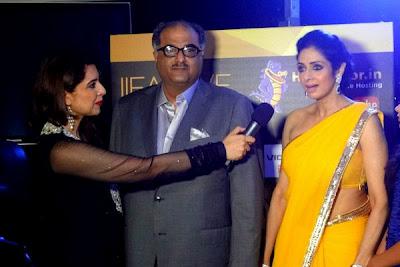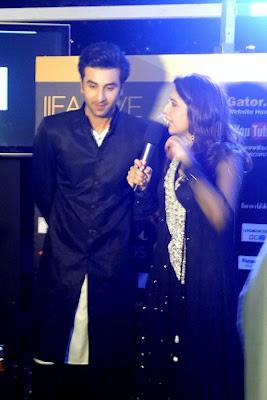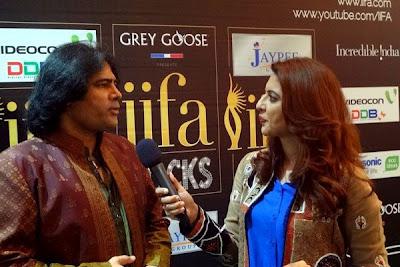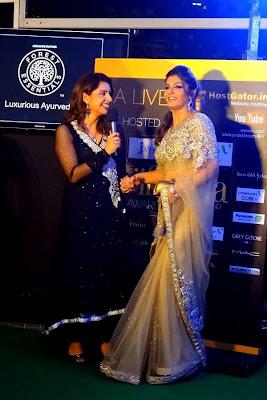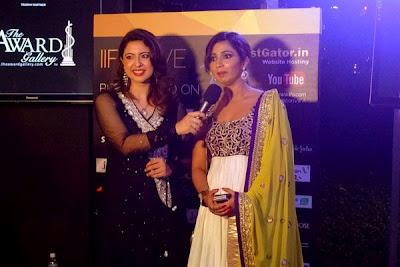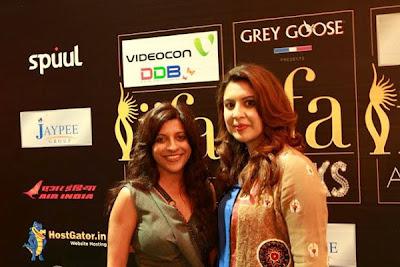 Setting the Global Entertainment Arena on Fire, Sidra Iqbal hosted the Official Digital Platform of the annual Bollywood Bonanza IIFA 2012 in Singapore.
Sidra Iqbal is the first Pakistani media anchorperson to officially host the hugely popular & globally followed Social & Digital Media platforms & activities of the annual Bollywood bonanza; The IIFA Weekend & Awards 2012. It was a power-packed weekend as the A-list stars & film fraternity of Bollywood arrived in the Lion City, Singapore!
Each year the IIFA spectacle brings together a host of events & engagements which straddle the world of business & entertainment, with the highlight being the IIFA Awards. The giant night itself has maintained its legacy of bringing together an experiential marvel, becoming bigger & better every year. IIFA in the last 12 years has become an international phenomenon that is awaited much eagerly by the Indian film fraternity & the global audience to one time again generate its cinema scope big screen magic. The year 2012 marks the 100th year of the Indian Cinema & in conjunction to the centennial celebrations, Wizcraft International Entertainment, the producers & the creative force behind IIFA, infused this years IIFA celebrations with grandeur that was beyond imagination.
Amongst the glitz & glamour of the Bollywood stars, twinkled our own prominent anchorperson Sidra Iqbal, whose warm interaction style made her a fast favorite amongst the celebrities & viewers! In the coursework of this spectacular event, Sidra interacted & interviewed the likes of Ranbir Kapoor, Priyanka Chopra, Shahid Kapoor, Farhan Akhtar, Zoya Akhtar, Rishi Kapoor, Kamal Hassan, Sridevi, Preity Zinta, Vidya Balan, Raveena Tandon, Prabhudeva & lots of more.
Sidra covered the Green Carpets for IIFA Rocks & IIFA Awards while engaging in various one-to-ones with the Indian film & media personalities. This coverage & interaction was streamed live on the official IIFA online channel & youtube, peaking at over 200,000 viewers simultaneously from all over the world. Moreover the Facebook & Twitter followers quadrupled to thousands in the coursework of the weekend & the content continues to attract more hits. The event marked not only the great success of Indian cinema globally, uniting cultures & nations through its sheer magic & brilliance but also Pakistans synergy to modern age media channels as Statuspro was on board as the digital media partner for the event.