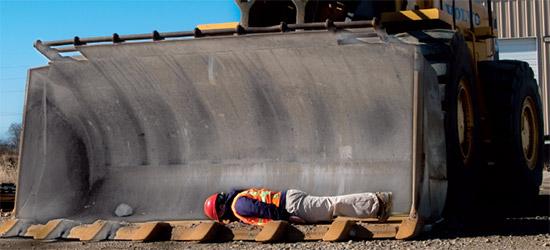 "The safety of our workers is our paramount concern" - a line pushed by many organisations but how do they ensure the safety of their workers?
Research consistently shows that some people are just more likely to cause accidents and injuries than others due to their attitudes and beliefs, regardless of workplace safety training, policies and procedures, yet few organisations take the role of individuals as seriously. Instead many organisations  focus exclusively on trying to control the environment. In light of this research, perhaps it would be effective to identify during the recruitment process, those who are more likely to cause accidents and injuries and make an informed decision whether or not to hire them at that point?
We've conducted extensive research across numerous industries, which consistently shows that just 20% of the highest safety risk applicants (as measured by a short psychometric test) can cause up to 80% of workplace incidents. Yet, time and time again, we see HR pushed by urgency from line managers to 'just fill the position' and hire people who are highly likely to be unsafe.
Given the emphasis that so many companies, including those who know about psychometric safety testing, appear to place on safety, I find this astonishing and highly concerning – is it just lip service or are they truly concerned about safety? Surely the immediate need to fill a position should not be at any cost, particularly the exceptionally high cost of a life?
It's great to fill a position quickly but is hiring potentially unsafe workers not just creating a future costly problem? We have all seen in recent days the job shutdowns as a result of accidents, the cost of which in both employee welfare and monetary terms is horrendous. Next hire, it may be more cost effective to screen applicants at the beginning and make your next hire a safer, higher quality employee.
 If you are forced to hire someone who is likely to be unsafe, please keep note of this on the employee's file, give them additional training (perhaps a tailored safety plan targeting their specific 'lax' attitudes) and avoid placing them in high risk organisations.
If you have a work force where no safety tests have been used, then you can assess all employees retrospectively as to their attitudes to safety and make some informed decisions about how you should protect your workforce moving forward.
If every company did this properly, lives would be saved.