Punk legend Iggy Pop and indie darling Bethany Cosentino (from Best Coast) have teamed up for a one of a kind punk rock duet that will be featured in True Blood's fifth episode.
"LET'S BOOT AND RALLY" is the result of a singular, raucous collaboration between the Rock N Roll Hall of Famer and LA's rising star, "LET'S BOOT AND RALLY" will move and shake the end credits of the current season's fifth episode of TRUE BLOOD on Sunday, July 8.
"I've always liked to bite.  I guess this makes me a singing vampire, does this mean I have a license to suck?"
Iggy Pop

 

"What an honor to get to sing with a legend, and for such a fantastic show."
Bethany Cosentino, Best Coast'
You can hear the song's world premiere Thursday, July 5th, on KCRW's "Morning Becomes Eclectic" at 10:20 AM (89.9 FM, Santa Monica, CA, streaming at www.KCRW.com).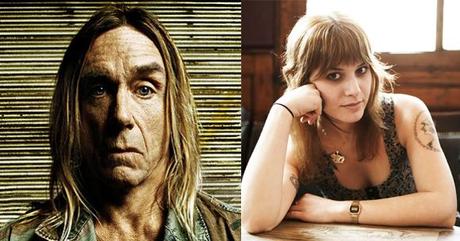 source: HBO press release