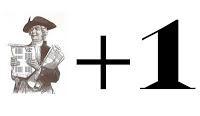 Our Tuesday slot in which we point you in the direction of other great happenings and events in our great city. A new exhibition, a gig, a museum, a pop-up-shop – the best of London within a few minutes of a

London Walks

walking tour.
We need precious little encouragement to blog about The Grant Museum of Zoology. Ooh, we love the Grant, we do. It's not one of your flashy Hollywood museums – in film terms, it's more an arthouse cult classic. Which is all the more reason for you to take yourself down to Gower Street and have a look for yourselves.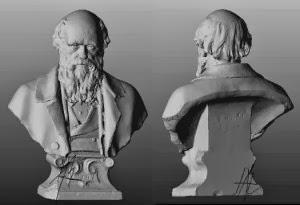 This month's good excuse to do so is the ongoing Darwin exhibition (the Museum is named from Darwin's professor at Edinburgh University). Entitled Darwin (Or) Bust, this free exhibition details the Museum's quest to commission, design and display a new likeness of the great man.
Here's what they've got to say on their website:
DARWIN (OR) BUST
A bust of the legendary biologist Charles Darwin was relocated from UCL's Darwin Building when the Grant Museum of Zoology moved to a new home across the street. An exciting project was launched to create a new Darwin for the Darwin Building. This unusual exhibition – taking place in both locations - is the result.
UCL's Institute of Making, together with the Department of Structural and Molecular Biology, the Department of Genetics, Evolution and Environment, and the Grant Museum of Zoology challenged the Institute of Making's members to recreate the Darwin bust in any way they like. The winning result will be displayed in the empty window of the Darwin Building – on the site where he lived on returning from The Beagle voyage – bringing Darwin back home.
The reimagined Darwins will then be displayed in a dual-location exhibition opening on Darwin's birthday, mingled among the skeletons, skulls and jars in the Grant Museum, as well as in the Darwin Building windows.
Using only the data from a 3D scan of the bust, or a full sized foam Darwin milled from this data using a massive robot arm at The Bartlett School of the Built Environment, the makers were invited to get creative, get technical, get messy and get involved with reimagining, and replicating the man. Will they mold him from jelly? Cast a hologram? Mill him from wood? Come to the exhibition and see Darwin as you've never seen him before.
Grant Museum of Zoology,
Rockefeller Building,
University College London,
University Street, WC1E 6DE
and
Darwin Building,
Gower Street,
WC1E 6BT
The museum is open from 1pm-5pm
Admission: Free
A London Walk costs £9 – £7 concession. To join a London Walk, simply meet your guide at the designated tube station at the appointed time. Details of all London Walks can be found at
www.walks.com
.