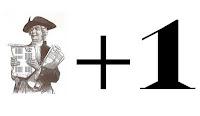 Our weekly slot in which we point you in the direction of other great happenings and events in our city. A new exhibition, a gig, a museum, a pop-up-shop – the best of London within a few minutes of a

London Walks

walking tour.
The Grant Museum of Zoology

Furry Things Fun Days: Marvellous Mammals
Tuesday 28th – Fri 31st August, Drop in 1-5pm
Come and join the Museum's mammal mania and discover a fantastic variety of creatures from around the globe. From furry felines to hairy hogs and bushy bears to whiskered wombats, take part in exciting hands-on activities with real animal specimens. Discover what makes a mammal in this special event dedicated to the more strokeable members of the Animal Kingdom.
This event is free and there is no need to book.
Visit the Grant online at www.www.ucl.ac.uk/museums/zoology 
Grant Museum of Zoology
Rockefeller Building
University College London
21 University Street
London WC1E 6DE
Nearest Tube: Goodge Street or Warren Street