If you do not see the spirit, put some coffee into it…
Posted by sila on February 25, 2011 · Leave a Comment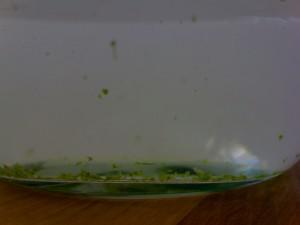 Spirit (Vodka) with grated Lime zest
With great joy I announce the start of what will become coffee liqueur. This time around I am using a different process and the start includes one ingredient I have never used like this before.
Soon I shall show the next steps here. Until then, feel free to refresh your memory about what liqueur has been, is and could be.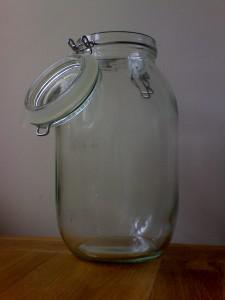 Three Liters of Emptiness
.