Melissa McCarthy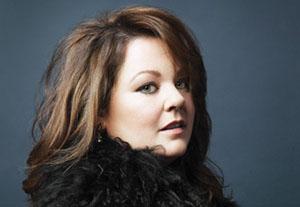 Photo Courtesy: backstage.com
This hil.ar.ious lady has been in the acting business since 1997! She has recently floated into spotlight for her portrayal as Megan in one of my new favise films, "Bridesmaids."
Let's bring it back to August 26, 1970. This day in Plainfield, Illinois…Melissa was birthed. She was raised on a farm and went to Catholic school…all of that screams future comedian to me.
After graduating from school, Melissa peaced out and moved to New York City. She rode the stand-up comedy train and was a member of The Groundlings comedy troupe.
The Groundlings also brought Melissa a gift besides fine-tuning her comedic pipes…a husband! While a part of the troupe, Melissa met her future husband and baby daddy, Ben Falcone.
Hopping to 1997, Melissa was given her first onscreen role by her cousin, Jenny McCarthy (fun fact!) and appeared on "Jenny." Melissa continued to nab many supporting roles and in 2000 she landed in Stars Hallow, Connecticut taking on the role of Sookie St. James on "Gilmore Girls. Sookie is described as "the loveable control freak and scatterbrain/klutzy best friend of Lorelai Gilmore." Sadly, in 2007 the "Gilmore Girls" run came to an end.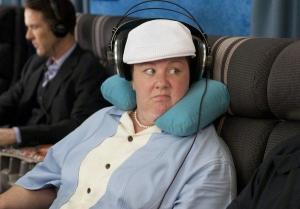 Photo Courtesy: poptower.com
A few additional notches on Melissa's resume include guest roles on "Private Practice" and "Rita Rocks." As for movies, Melissa had supporting roles in "The Back-Up Plan" and "Life As We Know It."
It wasn't until 2010 where Melissa finally stepped out of the supporting roles and into the lead. Currently, Melissa is staring as Molly on the CBS sitcom "Mike & Molly." In case you didn't read my extremely well written Emmy blog post, Melissa won the Outstanding Lead Actress in a Comedy Series Emmy for this role!
Melissa really turned heads as Megan in "Bridesmaids" and there are just so many hilarious/ridiculous scenes to mention. Here is a good one:
I'd like to thank Melissa for adding a new phrase to my vocab… "yea oh shit. yea oh shit."
Recently, Melissa's schedule has gotten quite full. She is in the planning process of designing a plus-size clothing line and hosted "Saturday Night Live" this past week. This funny lady has received glowing praise for her hosting duties! Good work boo. Looking forward to the laughs you will be delivering in the future!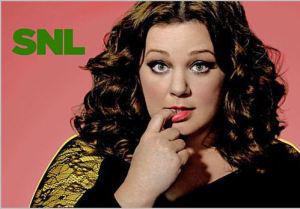 Photo Courtesy: bittenandbound.com
Why do I want to have dinner with Melissa:
Why not!? She's funny as hell. So funny that I hope I don't pee my pants while we are in public.
One question I couldn't leave without asking:
How many takes did it take for you to get through the airplane scene with air marshal John?
Where I would want to have dinner:
Don Pablos. We need to be in an arena that serves margaritas and chips & salsa.