If you read this blog regularly, you probably know the top two stars that I would choose (or commit some extreme public act) to have dinner with: Britney Spears and/or Katie Holmes. Of course that's not in any particular order! Since this is public knowledge, I've decided to branch out and choose some other famous individual.
Michelle Williams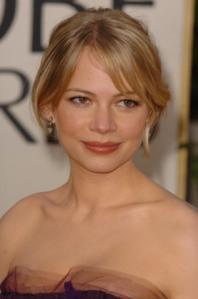 Photo Courtesy: stars.ign.com
When she rode that taxi onto "Dawson's Creek" in 1998, little did we know what we were in store for. I always felt that Katie Holmes outshined Michelle during the Creek era. I was a fan of Michelle's character, Jen Lindley, but Joey Potter was my role model. (Spoiler Alert!) They even f'ed Jen on the series finale and killed her off the show. But when the Creek was officially dried up and my world ended, the tables turned in Michelle's favor.
At 30 years young, this lady has lead quite the life. Not only was she a main character on the best teen drama ever created, but she has also been in some important films. In 2005, Michelle transformed into Alma for her role in "Brokeback Mountain." Behind the scenes Michelle met her baby daddy. Sadly, they mutually agreed to split up 3 years later.
2010 brought Williams into the spotlight of controversy with her starring role in "Blue Valentine." While she earned herself a nomination for best actress, the film was originally released with an NC-17 rating! This decision was appealed and the movie was available to the masses as R-rated. Personally, I think Michelle should have won the Oscar (sorry Natalie). If you haven't seen "Blue Valentine," watch it and you will understand. It didn't hurt that some of the scenes were filmed in Scranton, PA either!
As of right now, I'm really pumped to see Michelle take on the challenge of becoming the infamous Marilyn Monroe in the upcoming film "My Week with Marilyn."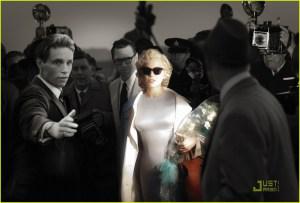 Photo Courtesy: justjared.buzznet.com
Why do I want to have dinner with Michelle:
She has been in show business since 1993 and has managed to keep a relatively low profile. How has that happened? I think this is the reason why she's so intriguing.
Michelle chooses films that have an impact, you actually feel different when you leave the theater. She's very selective with her films, but even more selective with her men. While I'm partial to Emma Stone and Mr. Gosling, I'd like Michelle to throw her hat into the Gosling ring!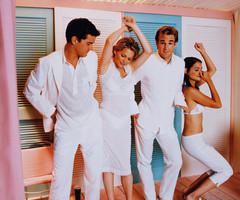 Photo Courtesy: weheartit.com
One question I couldn't leave without asking:
What was it like getting intimate with Joshua Jackson way back when on the Creek?
Where I would want to have dinner:
Since I'm in grad school and funds are a tad bit low, I would suggest maybe the Red Lobster. It's always a classy choice and…CHEDDAR BISCUITS!
Michelle – get at me if you want to go to the Lobster…my treat! BTW this was my favises of all of your movies!