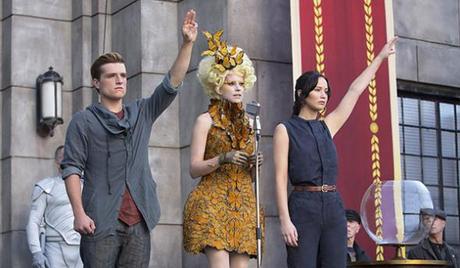 Photo Courtesy: http://collegecandy.com/
There are many times throughout any given day where I think to myself, "I would like to be so and so for a day." More times than I'd like to admit, I usually pick Britney. If I could pick a particular era, you know I'm heading straight back to 2007 to find out the real deal and then write a tell-all book.
Enough about Britney. If I could be any celebrity today, I would pick Katniss. I know she's not an actual celebrity in this scenario, but she's so damn cool. She's got a sweet hair braid, a bow and arrow and can wear leather and not look ridiculous…all dreams of mine.
Lately, Katniss has been on my mind for several reasons:
I keep seeing the "Catching Fire" trailer.
Usually on Tuesdays, I think about what I would do if the "Hunger Games" broke out in my office. Step 1 – Monopolize the water cooler.
I'm currently reading the third book in the "Hunger Games" saga because it's a free borrow from the Kindle Library. Thanks Amazon!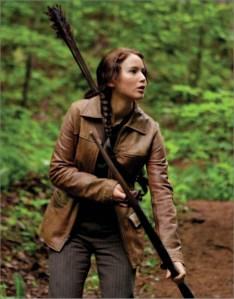 Photo Courtesy: http://www.fanpop.com
So now that you know who/why I would pick, the next question is what would I do for the day.
Well, first things first, I would braid my hair. After that, I would put on some leather pants, grab my bow and arrow and hit the concrete jungle known as Philadelphia. I'd probably go to a dangerous part of the city and try to catch criminals while yelling "I'm Katniss" every time I shoot an arrow. Then I would head to the office and show my coworkers how good I look in leather and whip my braid back and forth.
It doesn't sound like I'm really living it up as Katniss, but if you know me, you know this is living it up in my book.
Start prepping yourself for November 21st, that's when "Catching Fire" hits theaters. Look for me and my braid at the movies!
Spoiler Alert! Here is an article explaining some differences from the "Catching Fire" book and movie.