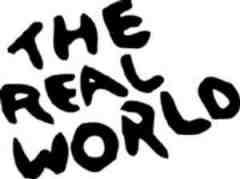 Photo Courtesy: mm-agency.com
Yes, I'm one of those people that still watches "The Real World." I wish that I bought or stole a video camera so I could film my life and get my ass on that damn show. Who doesn't want to put their life on hold for three months and drink on national television?
Last evening was the start of the 26th season of…dare I say…the first reality show. The cast has been relocated to San Diego…the same place that season 14 was filmed. MTV – get it together and pick new cities.
Anywho, "The Real World" got me thinking. What if we placed celebrities in a house and filmed what happened? Don't even think about saying "The Surreal Life," I'm talking real celebrities and not Mini Me. As you all know, there are classic "Real World" stereotypes. I will attempt to fill them with the appropriate celebs and magically create an unforgettable season.
Vin Diesel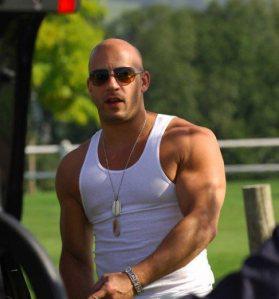 Photo Courtesy: the-biomatrix.net
I would cast this street racer as the crazy drunk guy that beats people and/or walls. Every season has that guy who is intoxicated 94.8% of the time. A more recent example being, Adam from Las Vegas part II.
Adam had one too many at the bar…gets kicked out of a Las Vegas bar (I didn't even know that could happen) and goes up to their suite and starts throwing glass and swinging at various roommates.
Whether or not Vin is a big partier, he's got that bad boy twinkle in his eye. I can see him at the club dancing and having a good time…when he gets back to the house…ripping doors off hinges in a fit of rage. I wish I could be there to watch him rage out with his shirt off.
Julia Stiles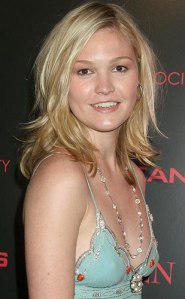 Photo Courtesy: howmuchdotheyweigh.com
I would cast this beauty as the girl who is single and ready to mingle, but has a 4.0 GPA. Almost every season, there is a lady on the show who likes to hit the town, but doesn't become Snooki after a few cocktails.
This description reminds me from Kelley from New Orleans part I. She was the cool girl that everyone got along with. One evening while out at the bar, Kelley meets and scores a doctor …jackpot! After that gift from Jesus, Kelley was rarely seen on the season and I don't blame her.
Julia Stiles would fit very nicely into this role. She earned an English Lit degree from Columbia University and can bust out sweet dances moves that will give you whiplash.
Julia describes herself as a feminist and she wrote an article in "The Guardian" back in 2004 about the roles she has taken on and what it means in our society.
Julia – you're so smart, I feel like you would have the most inspiring moments in the confessional.
Tara Reid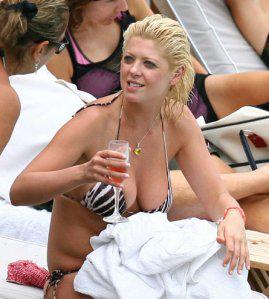 Photo Courtesy: actorsfacts.net
Of course you need the girl who lives to party. There are just too many Real World alums to mention that have taken on this role with great pride. Many celebs came to mind while choosing this member for the celeb cast…Lindsay Lohan, Paris Hilton, Courtney Love…
Why did I choose Tara? Remember that time she lost her front tooth, glued it back in and continued to party?! She was so dedicated to the cause that she reportedly glued her own tooth back in. Paris and Lindsay – you should be ashamed of yourselves.
I was doing a little reading on Miss Reid and found out an interesting tidbit…she was born and raised in Jersey. If the whole tooth debacle didn't convince you that Tara has earned the position as house partier, her home state should.
Tara – I won't ever get over the tooth thing, but I would still like to party with you and live to tell the story.