I bought
The One
magazine, saw the photo and left the magazine open on my desk at work the entire day. It was too beautiful to close it. I saw something beyond the classy outfit and hairdo. It's the attitude. This photo says "this is who I am, strong, confident, optimist, smiling, passionate, elegant, I'm among the best in the world of opera, I make people dream, I deliver emotions and receive love, energy and ten times more excitement, dare me to get the best our of me, care for me as I give my life on stage".  That's my Angela!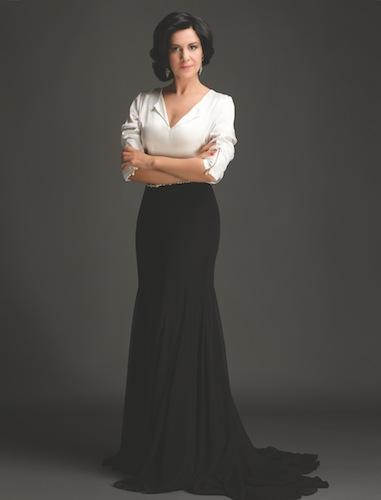 Angela Gheorghiu. Photo @Ionut Macri for The One magazine
See the other photos on the
Facebook Page
and on the official website.