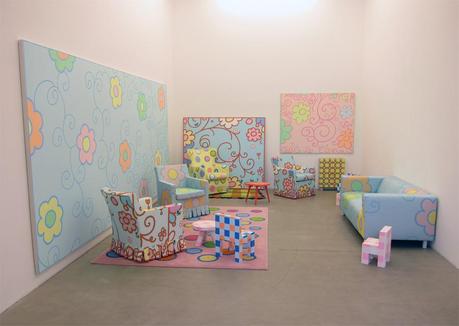 Gallery Kaufmann Repetto, Lily van der Stokker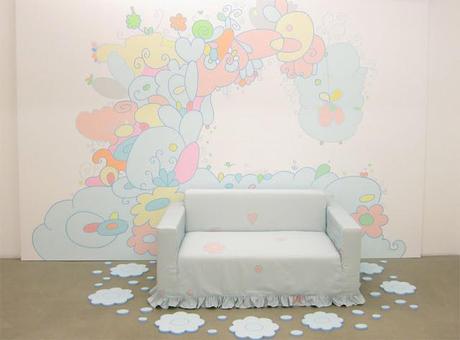 Gallery Kaufmann Repetto, Lily van der Stokker
(
photos from design art news)
Kaufmann Repetto
presents the solo show of Lily van der Stokker, Living Room:
"Paintings, sofas, chairs, tables and carpets are overwhelmed by a voluntary childish decoration which recalls a kindergarten and opens doors upon a subversive world made of exuberance, harmony and color. ...the artist forces the sense of welfare playing between the familiar and the inappropriate."
 As an interior designer I like the idea of including this sense of welfare in the rooms of our children - it would be good to grow in such an atmosphere, don't you think?
Email This
BlogThis!
Share to Twitter
Share to Facebook