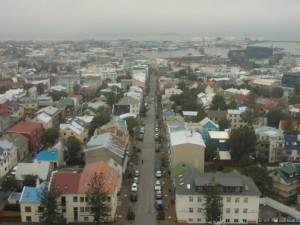 Reykjavik City
And then it was time to leave the country. I had passed Iceland on this trip about two weeks earlier, as I made the transit to Helsinki, and the only significant memory I had of the country was of the burly and fully armed security officers at the Keflavik airport. Safe, but not a welcome sight.
But now the airport looked different. In fact, I have never seen a humanised airport as the one in Reykjavik. Outside the entrance was a grass oasis, and people were hanging around or just seated, enjoying a warm, sunny day. It is a sight I have not seen in any airport.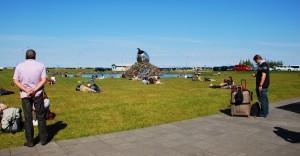 Outside Reykjavik Airport Terminal
Even inside the airport, I found everything and everyone to be friendly.
Wi-fi Nation
I had trouble connecting to the airport's wireless connection but once I connected, it worked so well, with impressive download speeds.
In fact, Iceland can be considered a wifi country. The bus from the airport to the capital, as well as most, if not all, tour buses offer free wifi and they are good connections, In Reykjavik, even a clothing store offered wifi for customers. It seems wifi is as common as offering year-around sales.
Friendliness Rules
In the end, if there is one trait, one aspect that comes to my mind whenever I think of Iceland, then it is not the sagas or the volcanoes and not even the geysers. It is the friendliness of the people, from the bus drivers to the people on the street, friendliness was pervasive. You could count on them for help. It is as if Icelanders want to make, not their volcanoes and geysers, not their vast, exquisite but often rough landscape, not their unique dishes and not even their sagas, their sense of openness and friendliness their national motto. Strangely, though, this is one critical aspect lost on many travelogues or guides.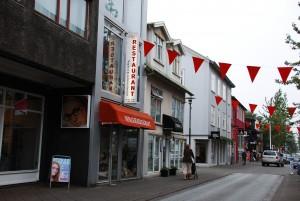 Nepali Restaurant in Reykjavik, Iceland
And Iceland has moved on since Pico Iyer first went there. They have got used to different faces, different nationalities and to languages from around the world. Reykjavik even boasts of a Nepali restaurant.
 More Images from Iceland