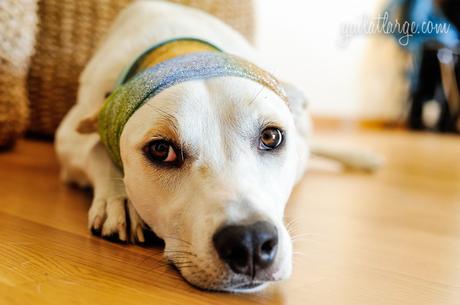 The best thing about having a white dog is being able to see him at night. The second best thing about having a white dog is how easy it is to dress him up. Any colour at all! Pastels, bold shades, multicolours, patterns… Ice the Dog is versatile for the runway or dog run. (At least this isn't the Cone of Shame.)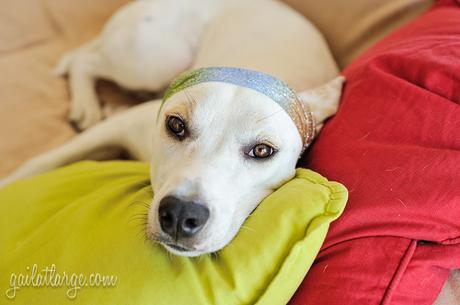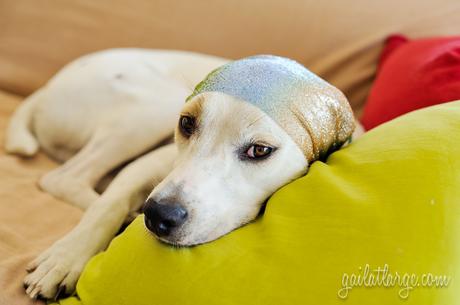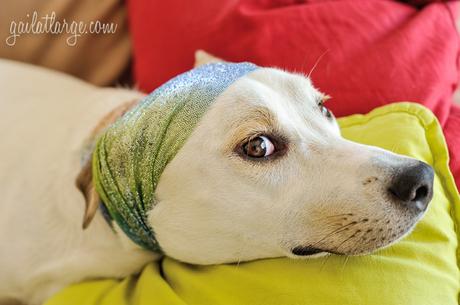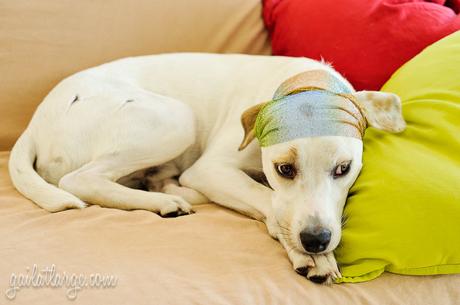 September 3, 2015
Album: Portugal [Summer 2015]
Possibly related posts:
Penela Da Beira: Autumn 2014 Preview Now that I've got one season of chestnut-picking under my belt, you'd think I'd be better prepared for it. But no, after three days harvesting in the field I'm walking...
Christmas Eve In Portugal, 2014 Edition Last year, I posted a 3-frame preview that featured food and a dog. This year, more food pictures but a different dog. Since the family alternates between houses every year,...
Scenes From Praia Do Furadouro Last year someone posted in a travel forum about driving down the coast of Portugal from the north to the Algarve, and asking which beaches were best to stop for that...
Postcards From Portugal's Peneda-Gerês National Park The blog has been very city-focused lately, I know, because of the recent spate of overseas visitors I've been taking around Porto. All of their May trips have been very...
Carapau At Cais 51 Restaurante, Matosinhos We were in Matosinhos to continue our venue viewing today at Open House Porto, First Edition. We lucked out with a prime parking spot near the restaurant zone by the...