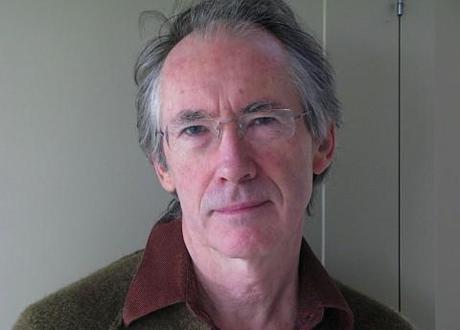 Ian McEwan's Sweet Tooth is metafictional fun. Photocredit: Annalena McAfee
The background
Ian McEwan's Sweet Tooth concerns Serena Frome, the daughter of an Anglican vicar who leaves Cambridge with a third in mathematics, and is then drawn into the world of Tony Canning, a middle-aged don and former MI5 agent, who grooms her for the service. She enters, and is asked to promote the work of a communist critic, Tom Haley, a lecturer at the University of Sussex, as part of a project codenamed Sweet Tooth.  The book is narrated retrospectively, from the present day, and contains some familiar McEwan tropes. Its metafictional narrative and unreliable narrator are delighting some critics, and leaving others cold.
Genial if flawed
This is a "genial, if flawed, foray into John le Carré territory," said Catherine Taylor in The Telegraph. It's a "wisecracking thriller hightailing between love and betrayal." Don't forget that Ian McEwan is a "metafiction supremo," and here "all his strategies come into force, creating a not entirely successful hybrid of other McEwan works." He makes Frome "a little too credulous:' ultimately, this is a book "about writing, wordplay and knowingness." The end is "too long in arriving, arch as it is." In place of narrative sadism is "the smooth contrivance at which he excels."
Acute and witty
Sweet Tooth "juxtaposes contrasting casts of mind," said Peter Kemp in The Sunday Times. McEwan "atmospherically resurrects the strife-ridden Britain of 1972-73." There are states of emergency, strikes, IRA terrorism, soaring oil prices, petrol rationing and the three day week. Around Serena and Haley's affair "cluster ambiguities about betrayal, infiltration, deceit and pretense." The book "takes risks: narrative loiterings and twists whose purpose isn't at first apparent." But read it more than once, and you'll find an "acute, witty novel" which is a "winningly cunning addiction to McEwan's fictional surveys of intelligence."
A treatise disguised as a story
Ruth Scurr in The Times said that Serena is "the latest in the line of Ian McEwan's unreliable narrators." This is "an intricate and inwardly reflective literary construct: a novel about novels and writers and readers." McEwan "coldly probes the ingenuous reader's hope to find a character to identify with or care about." Whilst there has been a more compassionate side to McEwan's recent fiction, Sweet Tooth "is a return to bleakness and spite." Perhaps one of the reasons why this book was not longlisted for the Booker is that it's a treatise on fiction disguised as a story.
 What about the IRA?
We read Ian McEwan, said James Lasdun in The Guardian, "with the expectation of a story in which something terrible will occur, and that expectation is now a part of the alchemy." Sweet Tooth is "no exception." Its opening is "just as mesmerising as its predecessors, with every page adding some new hint that deepens or adjusts our sense of what is going to be at stake in Serena's story." However, the literary questions with which it concerns itself aren't plausible substitues for "the earlier, more momentous political questions. 'What about the IRA?' I heard myself bleating inwardly as the book began fixating on its own reflection. What about the PLO? The cold war? Civilisation and barbarity? You promised!"