1870. Apprentice lighthouseman James Meakes joins two others at the remote offshore rock of Ripsaw Reef - replacement for a keeper whose death there remains unexplained.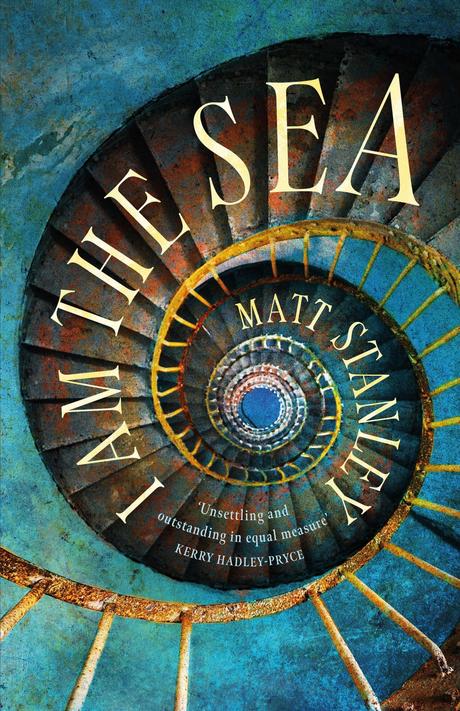 Meakes' suspicions grow as he accustoms himself to his new vertical world. He finds clues, obscure messages and signs that a fourth occupant may be sharing the space, slipping unseen between staircases.
With winter approaching, the keepers become isolated utterly from shore. Sea and wind rage against the tower. Danger is part of the life. Death is not uncommon. And yet as the storm builds, the elements pale against a threat more wild and terrifying than any of them could have imagined.
***
The corpse has been tied to the balcony railing for five days, enshrouded in a bed-sheet cerement. ONE
***
(@Legend_Times_, 17 August 2021, 400 pages, ebook, #ARC from the publisher and voluntarily reviewed, #BlogTour 5 September)
***
***
This is a new author for me. I have a fondness for books set in lighthouses. They hold a strange fascination for me. It's been my dream since childhood to live in a lighthouse. I've read a few novels now and I Am the Sea sounded like something I'd really enjoy. I had a great time reading this book. I look forward to reading other books by the author. The book is narrated by Meakes and you really get inside his head as he tries to adjust to his new life and the strange experiences he has. The book gets pretty dark as some facts about Meakes are gradually revealed. I loved the setting of the book and the sense of atmosphere that runs across the pages. This is well written and engrossing.