I wish I could say I've been radio silent the past few weeks because I was on a secluded island with kittens, puppies, and Tom Hardy, but no. I was packing up all my shit, wondering how it's possible to own so much clothes and still have nothing to wear, and gleefully anticipating my shorter commute to work. My arms hurt from lifting boxes and moving, and my legs are killing me from the stairs at Porter Station* but I am now a resident of Somerville and no longer living in my parents house! It's practically like I'm an adult.
I'm loving the new place, and when it isn't a total mess I'll share some photos. In the meantime, you're stuck with photos of me. In a shirt that *could* be Missoni if I wasn't perpetually broke and a scarf that I love so much I want to be buried with it.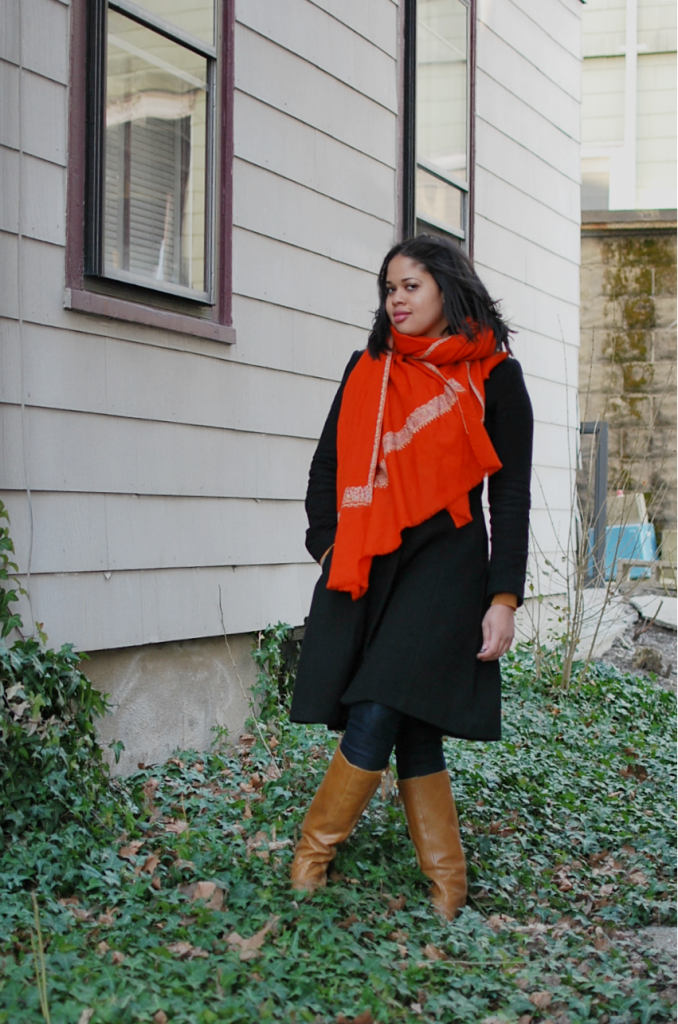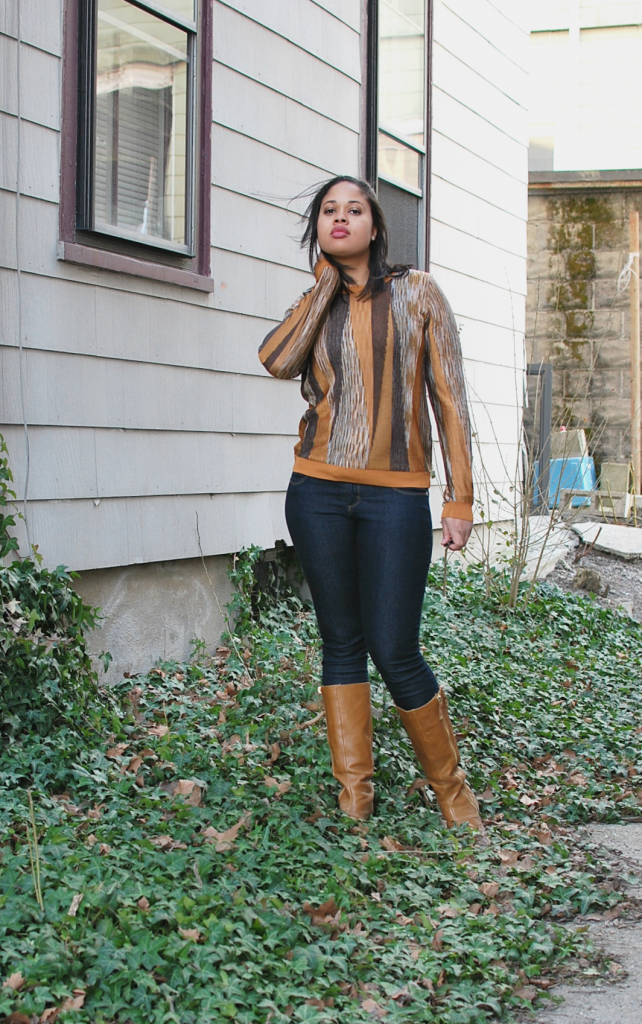 shirt- Jones New York
jeans- Forever21
boots- Elie Tahari
coat- Zara (old)
scarf- vintage
*Porter Station is approximately 12,000 feet underground and you have to climb approximately 257,349 steps to get in and out. Boston-based folks know I'm exaggerating only a tiny bit.
Share/Bookmark