"Ma Chère", The letter begins like many others with a tender greeting. Though the force of the words that followed were like none I had ever read... Was this postcard from her beloved, suffering beyond her reach? Had she held this post card close to her heart though it stabbed with jagged edges?  
"Par quel miracle" (By what miracle) he was alive in body this much she knew to be true, but at what price had his spirit paid?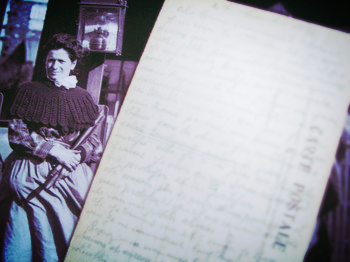 Years ago I found these French WWI postcards at the brocante written in pencil by "Eugene". My daughter, Chelsea at the time read them and gasped, "Mom, did you read these! They are from a man from WWI to his wife."
I raced back to the place where I had purchased the three cartes postales. I wanted to buy the box of things I had left behind... I couldn't bear thinking how I had separated them after all these years. Somethings are meant to stay together.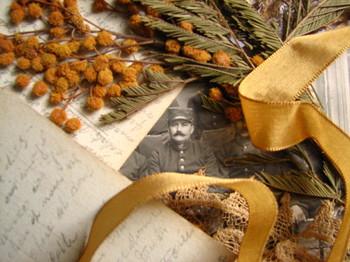 Where love is gathered courage grows.
I wonder if he returned? I wonder if his words ever caressed her face like his kisses had? I believe they did... the box I was able to buy is full of tenderness.
Photos: A collection of hope from the box I bought. Postcards, a ribbon untied, some dried flowers and a piece of lace.






Related Stories