Sorry, Rachel Maddow, but getting the Green Party off the ballot by the "Democratic" Party won't stop people from voting Green there. I wrote in Howie Hawkins and Angela Walker. My ballot has been received and will be counted in some way or another.
I am not as enthusiastic about the Green Party presidency as I was in 2016 when Jill Stein won. My support has been behind Lisa Savage, who is running as an independent in Maine. My hope is that State's use of Ranked Choice Voting will result in a Green Party victory. I won't get into the mechanics of that system, but that is what a truly "Democratic" Party would have supported.
The past four years would have been better spent on looking at what went wrong in 2016 and fixing those problems instead of wasting time on imaginary Russian Interference and ignoring Ukrainian bribery of the Biden family. Election reform makes far more sense, but we can't make US politics unprofitable.
That's the only reason US elections drag on interminably: MONEY.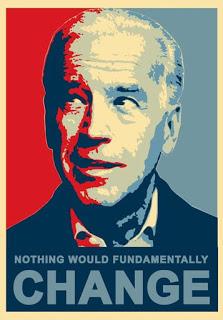 I don't have Trump derangement syndrome which makes it easy for me to see that Biden and Harris are just as bad, if not much worse, than Trump and Pence (unlike this person who is sadly stuck in the duopoly mindset). I want a party which comes offers what Bernie Sanders did and am under no illusion that Party is not the Democratic one.
It ain't called the "Green New Deal" for nothing and you won't get it from any other party than the Greens. Biden made it quite clear in the first debate that he will not cater to the left wing of the Party.
The problem is that Sanders WAS popular. That has been neglected in all the analyses of 2016 and his 2020 run.
Bottom line. There needs to be new players in the US political game. There also needs to be a serious reform of the electoral system: ranked choice voting, get rid of the big money/cut the cost of campaigning, putting the debates back in the hands of the League of Women Voters, etc.

And if they give you ruled paper, write between the line.