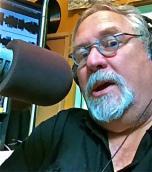 John is away this morning so I have to do the Winners & Losers show alone from 7:30 to 9 on WSHC (89.7 FM). To listen on line live from anywhere go to http://897wshc.org.
Elly, of course, is upset that she has to get up so early to take me into the station. John usually picks me up on his way in.
So right now I'm putting my music list together. I'll be taking requests for music at 304-876-5369 if you want to hear yourself on the air.
39.430100
-77.804161