...in the most unlikeliest of places.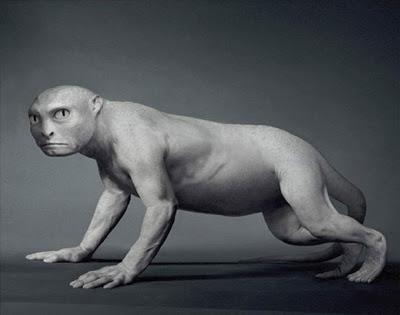 and it's a CHIMERA, fittingly. The stage-six mutation of artist/photographer Daniel Lee's twelve stage Human Evolution process, from dino-fish thru monkey.
This image generated by morphing from evolutionary stage to stage in the following gif animation if it were covered in SOFT WHITE FUR (curlier like a lamb's on the chest), would be exactly the talking thing I met in the living room of my dreams. Same human hands. Same thick tail. Same skull shape, jaw, eyes.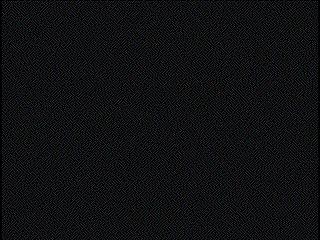 Wow, so my Dream Guardian is part-ancient fish, part early-land dweller? That's a ways back. Wonder what it's message is for me; for mankind? That is, if you're not an advocate of Lloyd Pye's INTERVENTION THEORY i.e. genetic-engineering aliens from a few thousand years ago who MADE humans from some monkey-stage of this planet's indigenous lifeforms, if we're not talking about the Annunaki.