Do you remember your ambition when you were a child?
One of my biggest ambitions when I was young, apart from dreaming that one day I would be a mum, was to become a
T
E
A
C
H
E
R
. Cliché, yes, but nonetheless I had a burning passion for it. For one reason or another, my life went on and I became a mass communications student at NTU. Something in my heart told me that even if teaching didn't become my full-time job, I wanted to at least do it part-time.
It was with this fiery passion and determination that I managed, with a little bit of struggle, to work
seven
days a week for over a year after I graduated. Media executive on weekdays, Chinese teacher on weekends. Even when I moved to Sweden, I managed to continue teaching three lovely Singaporean kids aged three and four, all the way till the week before I gave birth to my first child.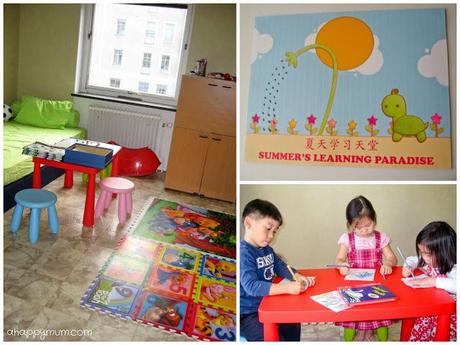 My cosy classroom in Karlskrona, Sweden and my three lovely students.
Over time, I slowly realised that teaching brought me joy and I specially loved to teach pre-schoolers because even though they could throw tantrums, whine and kick up a fuss, they were also a bunch of the most innocent, happy, playful and endearing kids.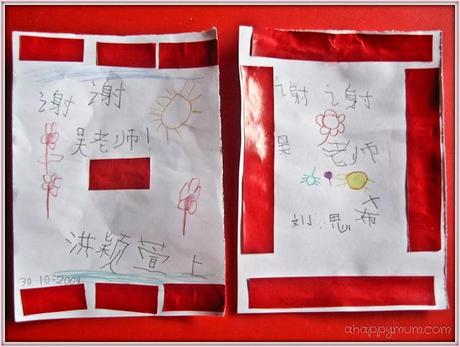 Simple thank you cards from the kids make all the hard work worthwhile
When I received my first Teacher's Day gifts from them, my heart melted with joy and I felt just so glad and fortunate to have played a part in their precious first years. If I had made a difference in their lives, they had made all the difference in mine too.
******
Do you remember the days when you were a pre-schooler? What is the name of the teacher who left the deepest impression in you?
How would you like to spend more time with young kids? Do you aspire to be a teacher?
Have you wondered about why children do the things they do? Do you know where it all begins?
Watch this heartwarming video and let the memories flow into your heart once more.
******
If you are half-hearted about it and not sure if you can take up the role of being a pre-school teacher, my advice is that you will never know until you try. Things might get a little daunting at first, same as with any other job, but if you have a passion for teaching and a strong love for kids, this might just be the right path for you.
With the increasing demand and dire need for childcare facilities in Singapore, NTUC First Campus (NFC) kicks off a social recruitment campaign to raise appreciation for pre-school educators and encourage more to fulfill their aspirations in joining the early childhood care and education industry. Being the most experienced operator in Singapore, they have professional training and development programmes for both new and existing teachers. So, no worries if you would like to seek this as a new career opportunity.
Now, if you have a few minutes to spare, why not take this interactive challenge and see if YOU have what it takes to be a pre-school teacher? Non-FB users can also join in here. Participants stand to win $50 CapitaMall vouchers weekly and one lucky winner will walk away with a Travel Package worth $1500 in the grand lucky draw.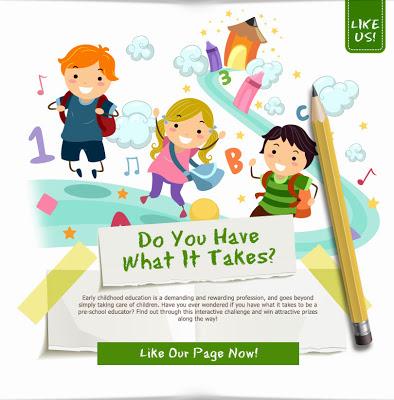 To find out more about NFC careers and positions available, visit www.itbeganwithyou.com and for those who are interested, feel free to drop your CV.
Make a difference in the little ones' lives today.
Disclosure: This is a sponsored conversation between NTUC First Campus and A Happy Mum. All opinions and childhood aspirations are my own.