I think I need this – it's like a Bat signal.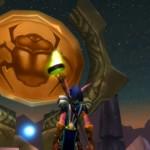 The Bat-Signal is a distress signal device appearing in the various interpretations of the Batman series. Just like Batman has his Bat signal, I think I should have a Bug signal. This could or would alert me to respond maybe when my phone rings.
This last week the Batmobile sold for $4.6 million to somebody who lives right here in the Valley, by the way if the owner reads this we (ProBest) would be happy to assist in pest control for your residence. Got to keep that great machine free of anything nasty.
I do know one thing for sure, I couldn't afford the car but maybe I could afford the light ($9.95) but out of stock I noticed. So until I get a Bug – Signal you still have to call us. 480-831-9328 or 623-414-0176