Photo Post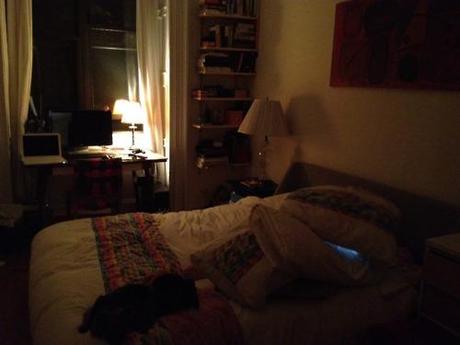 I must restrain myself from blogging this morning, to get work done, but quickly, I wanted to share two things with you.
1. When I first moved to Brooklyn, I befriended this girl who worked at Farrar, Strauss & Giroux. She was a word snob, and she almost constantly made me feel badly about my vocabulary. So I bought a GRE book, and began making flashcards every day to improve my language skills. Seriously. I'm that competitive.
Anyway, this morning, when I was looking for a word for an article, I came across this list of the 50 words readers of the New York Times have trouble defining. It was fun to read, mostly because I still don't know the definition to words like jejune and sclerotic. I already have a stack of notecards ready next to me, bitch.
On a side note, one time I tried to use the word "quotidian" in an New York Times article, which I think means so little that it isn't even allowed in the paper.
2. This article in the New Yorker by Steve Coll, on why he's leaving Facebook, seems a little extreme. What is he going to do all day? He'll be back.
But I really liked this observation:
"There is something vaguely dystopian about oppressed peoples in Syria or Iran seeking dignity and liberation inside a corporate sovereign that is, for its part, creating great wealth for its founders and asserting control over its users."
TRUTH. Anyway, I'll be back later today. But if for some ungodly reason you won't be checking Internet, have a great Memorial Day weekend!