Have you ever made your own knickers?
It's dead easy.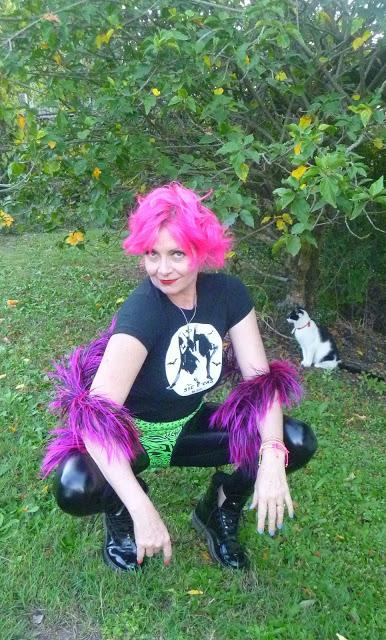 Lily (thinks): Smug git.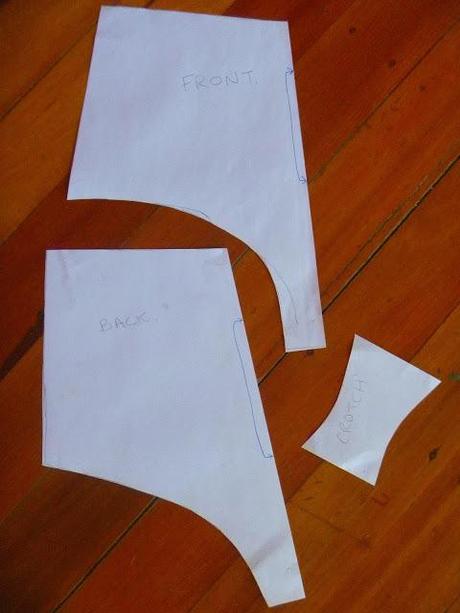 I made a pattern by tracing the front and back sections of a favorite pair of knickers ... in this case, a pair of wonderfully huge granny pants.
I cut the fabric on the fold.
Don't worry about seam allowances, it's a minute measurement and if you choose a fabric with loads of stretch, they'll still fit.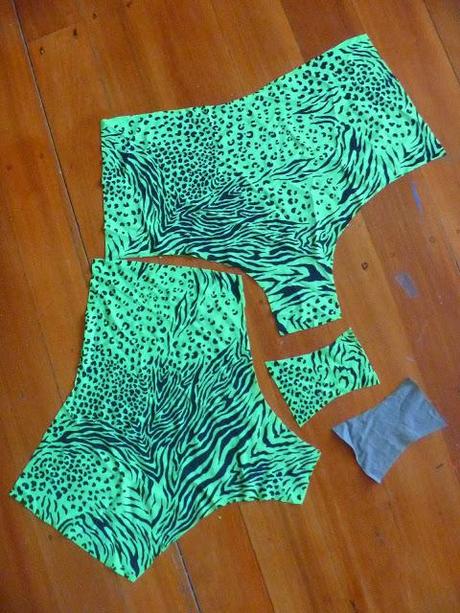 I bought a large remnant of gaudy green ocelot-print lycra from Aid for the Blind for a buck.
The gusset was cut from one of #3 Son's old t-shirts.
Ignore the patterned crotch piece.
I didn't need it after all because the original pants only had a gusset inside and I wanted to copy them exactly.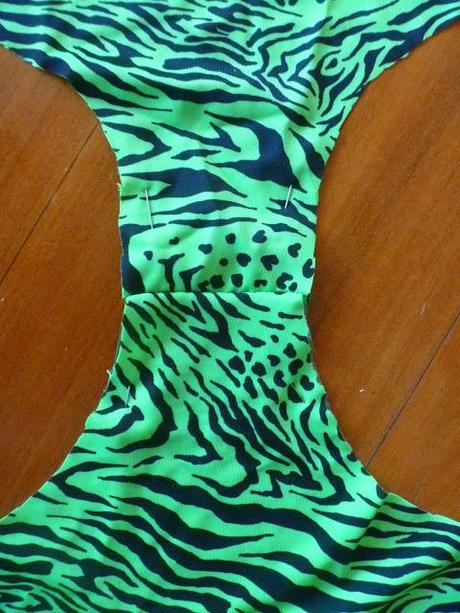 Sew the front and back together at the crotch using zig zag stitch.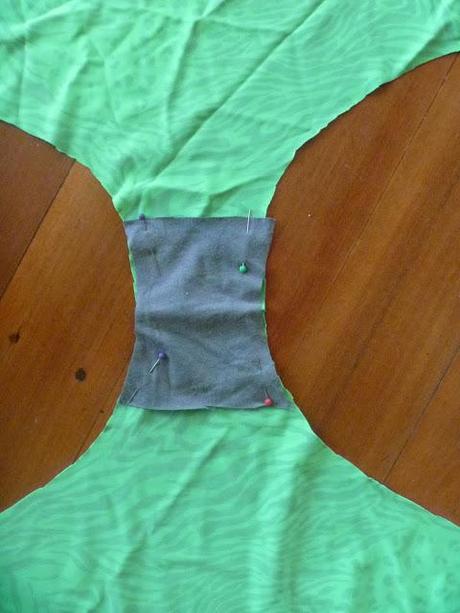 Pin the gusset in place and zig zag only down the sides.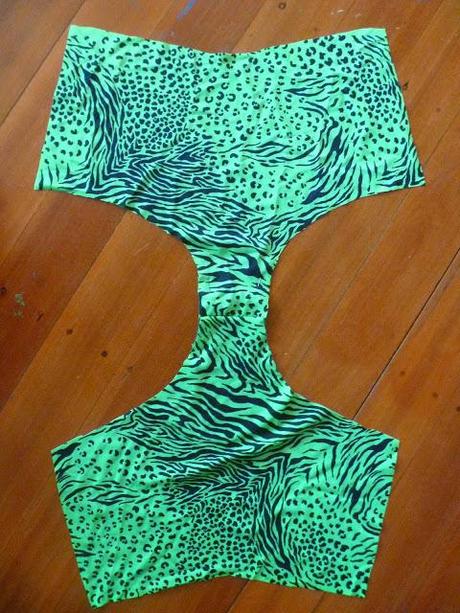 This is what the pants looked like before I stitched the side seams and added the elastic.
By this time I was getting so incredibly excited at my stupendous big pants-making abilities, I forgot to take pics.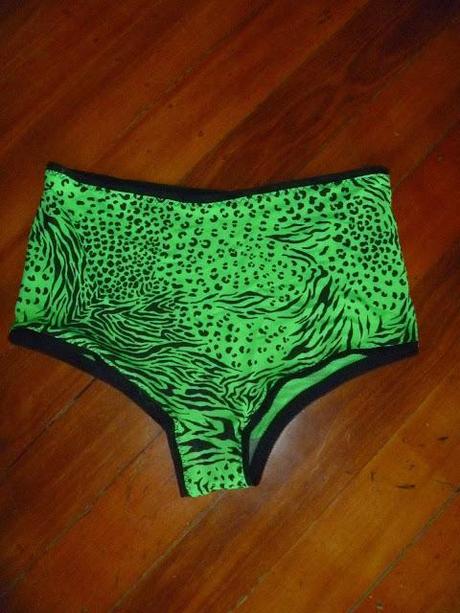 Stitch the side seams.
Make a little fold over the waist and zig zag lingerie elastic on the inside.
Do the same with the legs.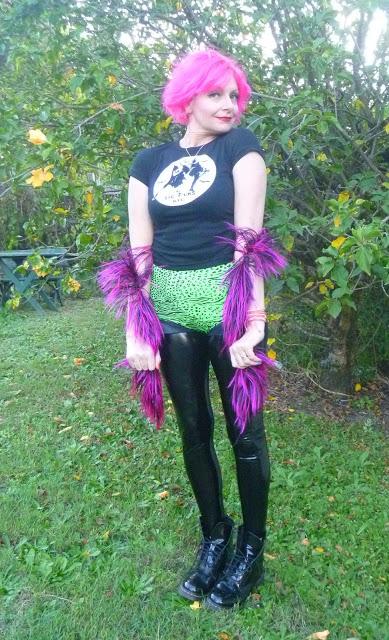 Rock those big pants HARD!!
Of course I simply had to wear them on the outside coz ... just coz.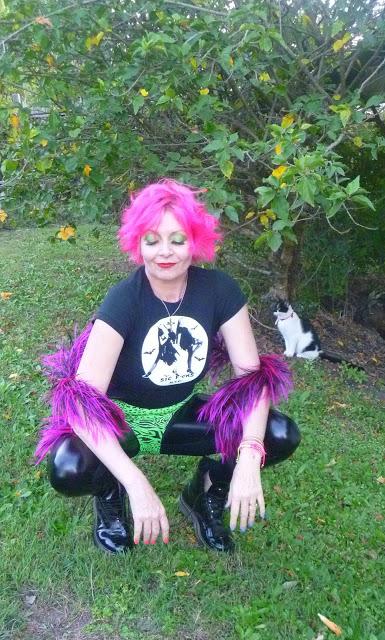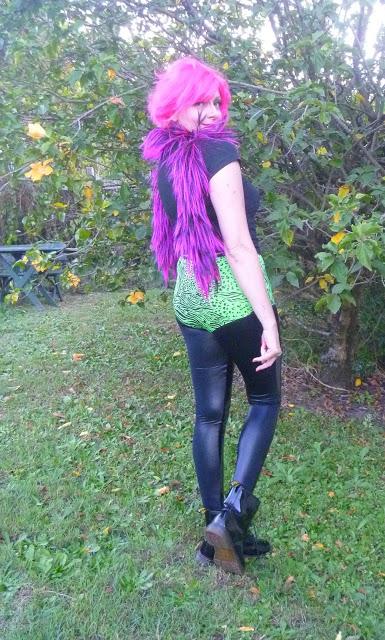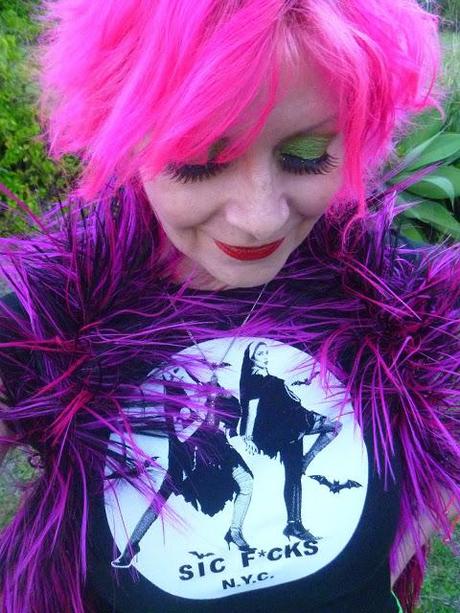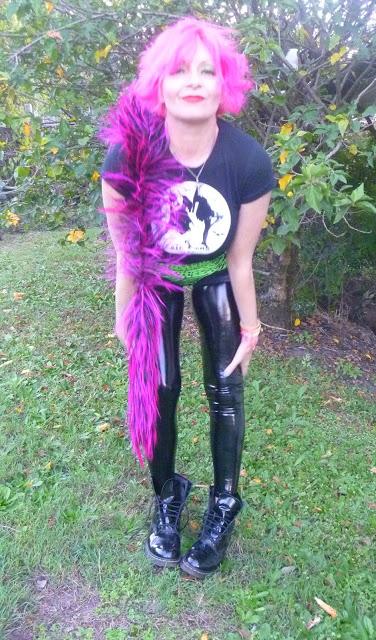 Wig-hair boa, Manic Panic Limelight eyeshadow, Fierce eye lashes and Vampire's Kiss lippie - gifts from beautiful Suzanne
Sic F*cks band t-shirt - gift from Tish and Snooky (that's their band!)
Leggings - Black Milk
Doc Marten boots - retail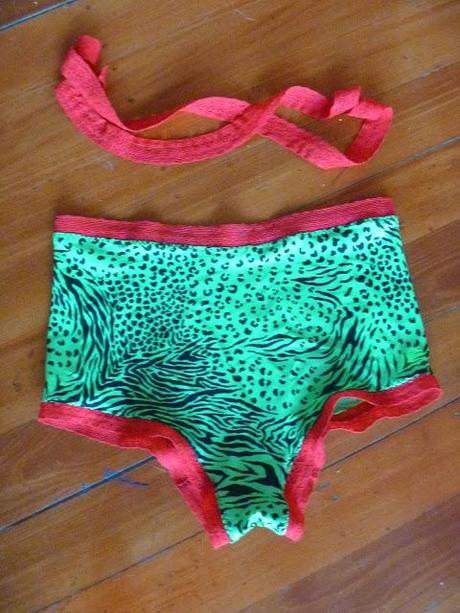 The black lingerie elastic I used wasn't very good quality.
It had very little stretch and was scratchy.
So today I replaced it with this fantastic red, stretch, lace lingerie elastic I found in a local haberdashery.
Now my big pants are far more comfy and easier to get over my ba-donka-donk-donk.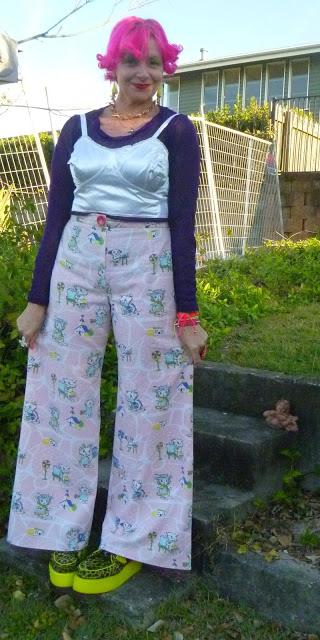 More big pants!
I made these fab flares this afternoon using the wonderful 1970s pattern dear Tamera sent me.
The pants only took two hours to make and I wore them all afternoon.
The fabric is a lovely soft cotton sheet I bought from Vinnies for a couple of bucks, the zip was 50 cents, also from Vinnies and the button was from my stash.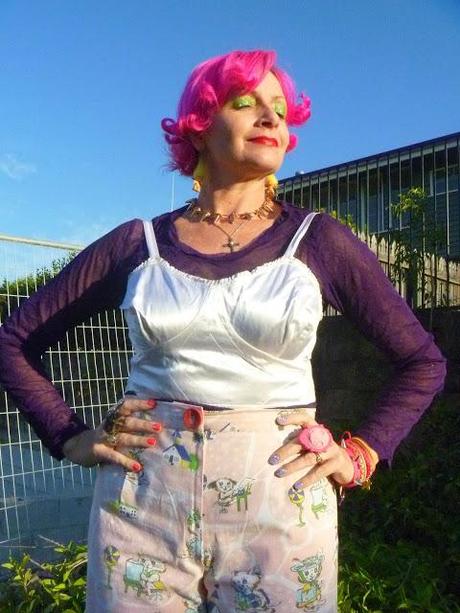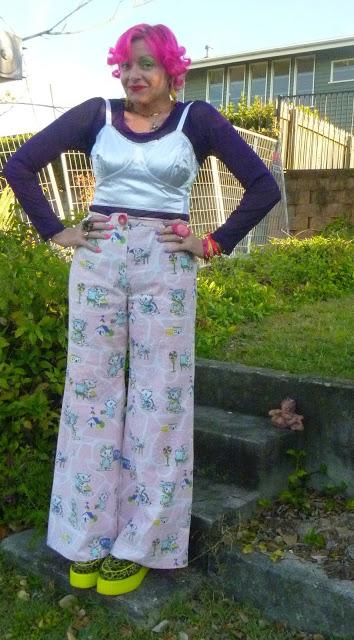 Gold spike necklace - gift from my dear friend Pip, who seriously needs to start a blog!
Trollz earrings - gift from lovely Tamera
Purple mesh top - retail sale
1930s white satin 
bralet - Etsy
Shoes - Dolls Kill sale
Thank you so much for your kind words and encouragement about my health, the worst is certainly not over yet and it will take a few weeks to settle, but your love is like a big hug.
Baci, Desiree xoxo