If you weren't already aware Next are in full swing of supporting Team GB at this years Olympics and Paralympic games.  This is all part of their "I'm supporting" campaign where you can purchase items to show your full support to those taking part. They have designed two scarfs, one for which is for the British Olympic teams and the other for Paralympic teams, and delightfully all money raised will be donated to the British Olympic Association.  Winner winner!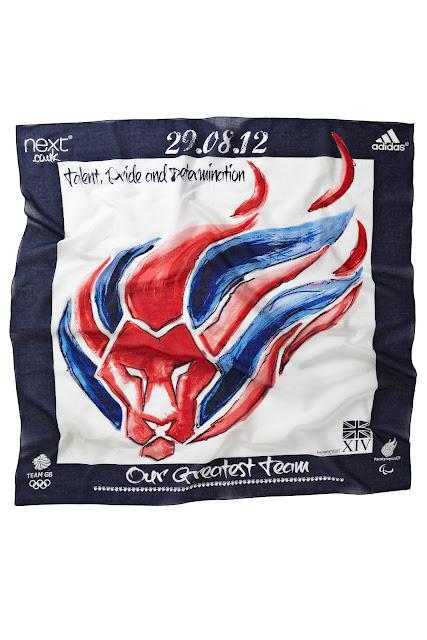 I was sent the lovely scarf above from Next.  This is the London 2012 Paralympics scarf and is a small patriotic piece.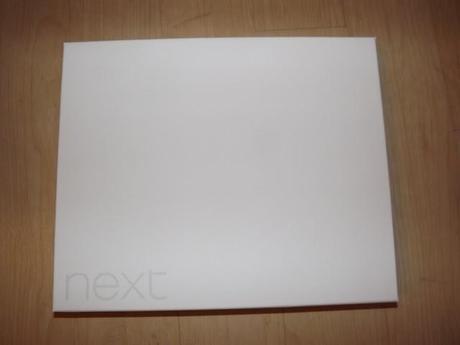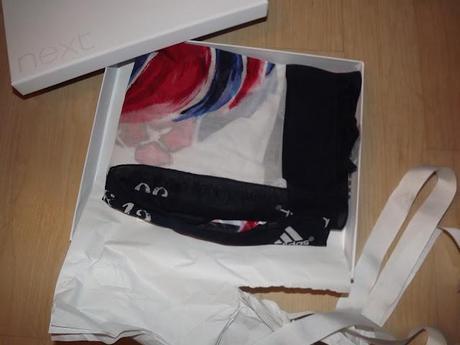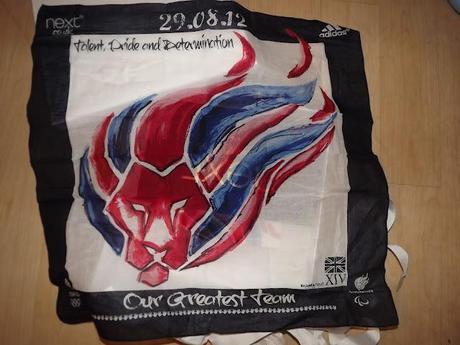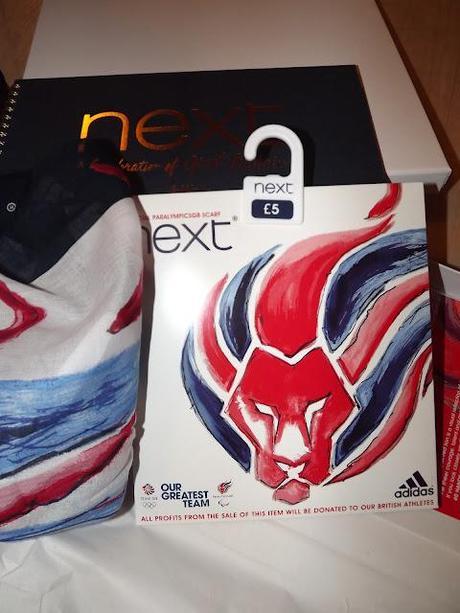 This is extremely delightful but how the devil do you wear the scarf?  It's not big enough to wear around your neck (unless opting for a pink ladies grease look) So I've come up with some ideas of how you can show your support.  The first look is on the handbag.  I've gently tied the scarf around one of my bag straps.  Ideal for those who don't want to draw too much attention to themselves.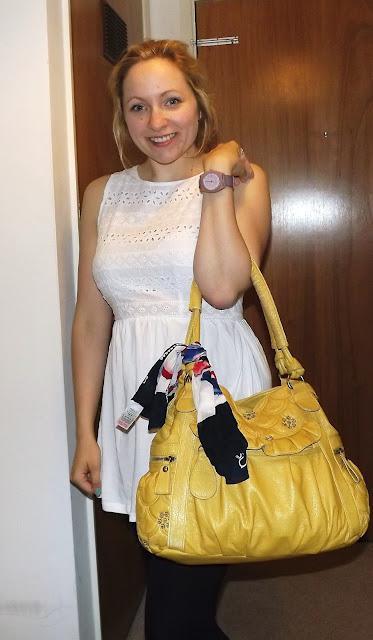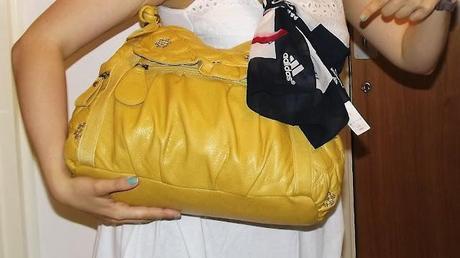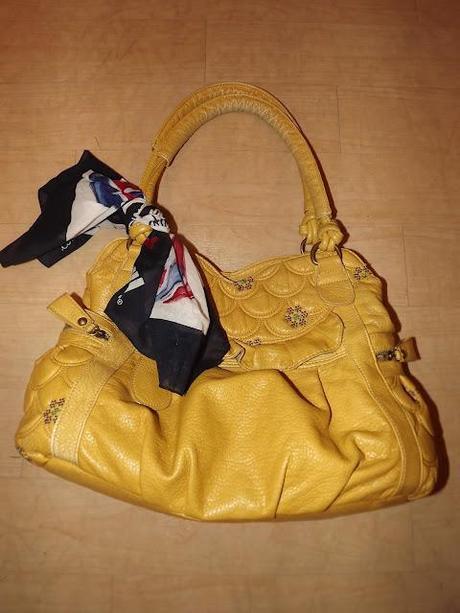 Next idea is obviously to pop the scarf in your hair.  I'd firstly suggest tying the scarf up in your hair like a hair band, a bit like a washer women.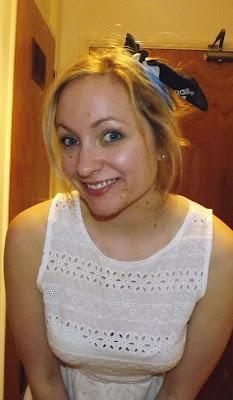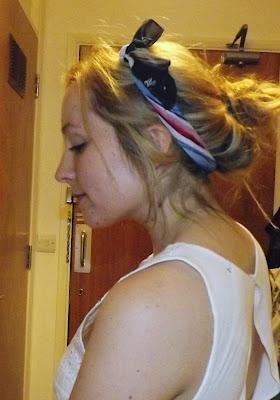 I simply rolled the scarf up and tied it up around my hair.  You can either leave your hair down or gather it into a bun like me.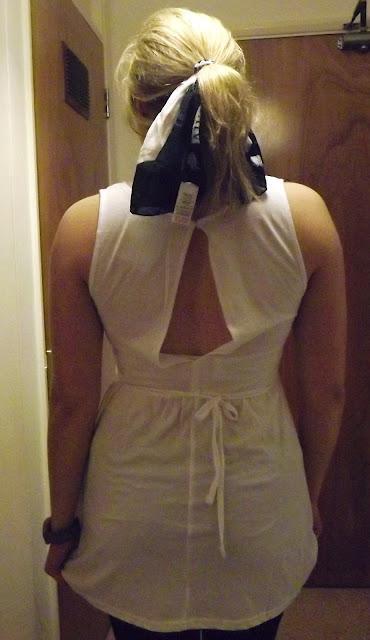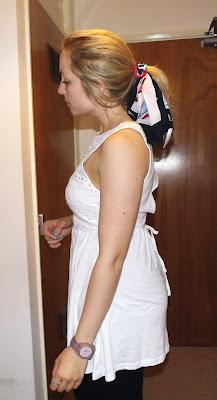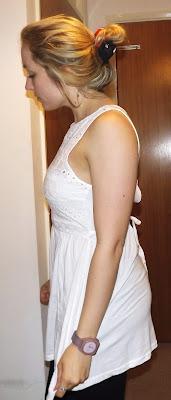 You can see from the side shots how the scarf sits.  I love the pony tail one as you can see the print on the scarf, plus it makes the do like quite elegant.  The second is my normal up bun with the added fabric of the scarf.  Personally I really liked adding the scarf to my hair to make my 'everyday' styles look that extra bit special.  I will certainly add the scarf to my hair styles and bag over the Olympics & Paralymic games.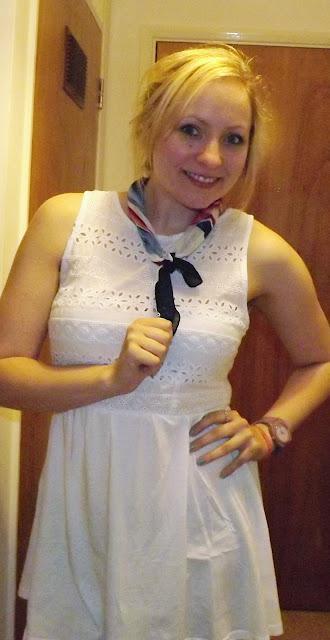 I did think to myself what if you don't have long hair, or like having scarves in your hair?!  So I've got two more ideas.  This one above was inspired by my days as a Girl Guide!  I know we used to wear things like this for attending, but this could work quite well during festival season.
My other idea was using one of my old bangles and creating a new braclet with it!  What a great way to use old jewelry.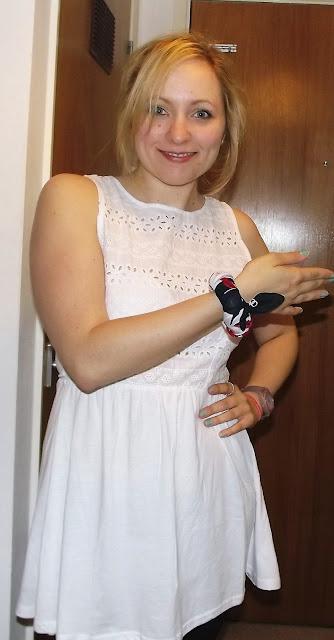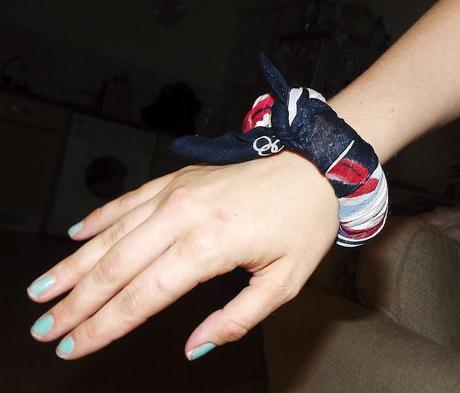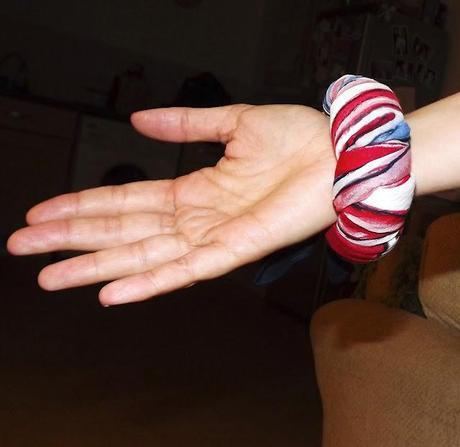 What do you reckon? You can buy the scarf in my photos for only £5 or you go for a larger version for £10 here   Do let me know if you've decided to get one, I think it would be great for us to show our support.  Come on
Team GB!!

 xoxo