Joe Frazier died, PGCo schools have $43 million budget shortfall, Redskins join with PGCo Social Services for Thanksgiving grocery give away, PGCo schools loosen grade requirements for athletes, Maryland casinos see loss of revenue, Teen shot in Georgetown on Halloween has been pronounced dead, City of Bowie voters are casting ballots to fill seven seats on city council
NOVEMBER 11th IS THE DEADLINE to apply for Redskins-Harris Teeter Harvest Feast.  Eligible awardees receive turkeys and groceries. PGCo residents must call the Prince George's County Department of Social Services  to determine eligibility: 301.909.7107.  Eligible residents will receive a whole turkey and holiday groceries on Tuesday, Nov. 22nd at FedExField.
Loss of tax revenue and decreased enrollment are making next year's 2013 Prince George's County Schools budget a real bugger.  Projecting a loss of $43 million for 2013, Superintendent Hite will propose cuts to close the budget.  According to the article, new Councilman Derrick L. Davis stated, "it may be time to take a more long-term approach to solving the school system's budget woes by making plans to consolidate schools and transportation services."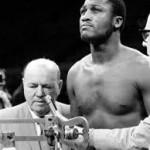 Joe Frazier, 67 years old former heavywheight boxing champion, has passed away as a result of liver cancer.
So sorry to hear this.  Article and condolences HERE.
If you play sports in PGCo, you no longer have to pass all your classes.  Now you're only required to maintain a 2.0 grade average. 
Moving in the WRONG direction
Casino revenue for Maryland casinos is DOWN.
Teen who was shot in the head during halloween reveling in Georgetown has been pronounced dead.
I will have something to say about THIS.
Bowie voters are at the polls to fill seven seats on the city council.