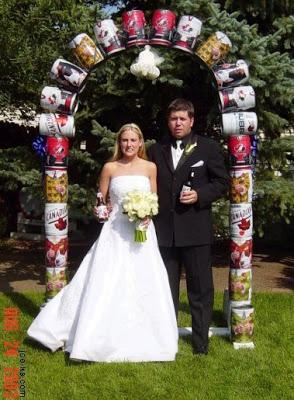 They say "momma knows best" and by the looks of some of the pictures I found of weddings planned by brides I would have to agree. The featured photograph of this blog is the wedding arch made creatively with beer kegs.  This DIY project would make any mother break out into a bad case of hot flashes.
There is a reason why your mom should accompany you when you pick out your wedding dress.  Mom's carry the "are you kidding me?" meter of which the alarm would have been sounding when this bride exited the fitting room.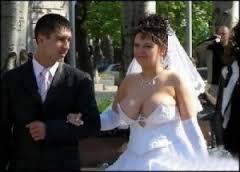 Walking in similar paths, the bridesmaids dresses have taken a bad wrap for years.  One good look at these puffy prizes and there is no wondering why.  The color and style take turns making me scratch my head and rub my eyes.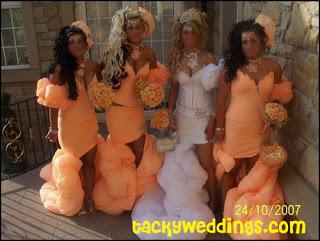 www.tackyweddings.com
 

Proving that money does not buy you class, it can buy you an over inflated ego.  Cakes should never be made into personal monuments for your wedding day.  It's just too self absorbing and a little creepy.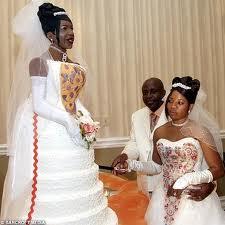 The last two examples circle around the issues of money or the lack there of.  If money is an issue for the planning of your wedding eliminate the parts that can't be executed to the fullest.  Better to not have it at all than to make everything at the wedding look like a short cut.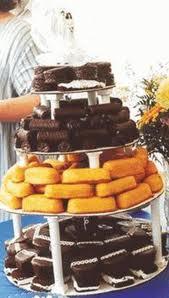 If a $750.00 wedding cake is not in your budget, order a much cheaper sheet cake from a local grocery store.  The finishing touches will be professional.  Save the Hostess and Drake Cake display for a funny 40th birthday party display but for heaven sake don't use it for your wedding.
The other is a cash bar. NO!  If people are coming to the wedding and bringing you gifts than you have an obligation not to charge them while they are at the reception.  If you can't afford a full liquor bar...I understand...but serve just beer and wine or eliminate it all together.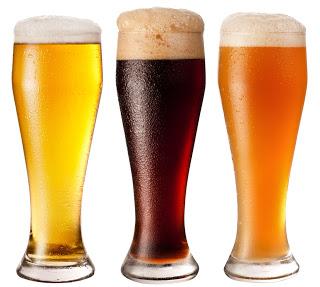 Now ladies...I know this might sound a little serving...that's because it is.  If in doubt, ask your momma because truthfully no one needs her to be covered in hives at your wedding.

  

Kisses,

 

Deborah Stilettos

www.Facebook.com/MyDaughterIsGettingMarried