Yeah, yeah.  I don't really like memes, but this is pretty good for those who lack critical thinking skills.
Should I trust some bozo on the internet whose qualifications I don't know?
Or should I trust someone whose knowledge I trust
Better yet, why should I believe something that I have fact checked and found to be wrong?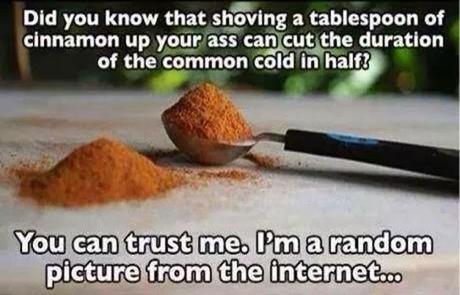 That's not intellectually honest.