Hi!
It's been a pretty hectic couple of weeks for me, hence my pathetic amount of blog posts!
Last Thursday was the last day of school (wohoo!), and that evening my dad, my sister and me went to see Aloe Blacc. I wasn't be biggest fan of his but my dad loves him so I went with him, but afterwards I was so glad I went, because he was amazing! He has such a lovely voice, and was so impressive as he did jazz, rapping, R'n'B and pop, as well as some super cute dancing!
On the Friday me and my friends went to the travel agent to try to organize our holiday for next year. We are planning to go to Malia, but it's proving hard to organize 8 people! Oh and i went to see New Years Eve at the cinema, such a cute film, I definitely recommend!
On Monday, I went to my Sixth Form fancy dress Christmas party! I was desperately running around trying to find an outfit, and all the accessories. In the end I decided to go as a cave woman! My sister went as a 20s flapper girl - she looked awesome! It was such a great night!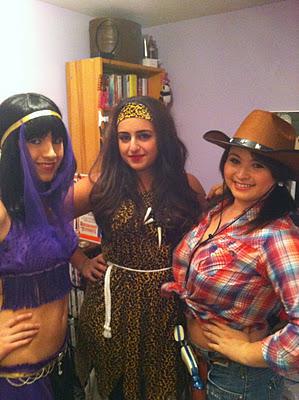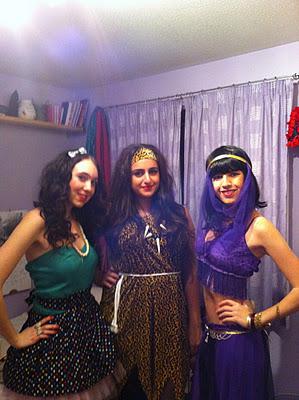 Before the fancy dress party!
I have also been trying to finish my Christmas shopping - I always leave it until a few days before Christmas, and then it's a big rush to find everything! But we managed to do the majority of it! We've got family coming round on Christmas day, so there is loads of preparation for that! I can't wait for the 25th now!
On top of this, I have A-level exams in January, so I have lots of revision to do over the holidays, and coursework to complete :(. My birthday is smack bang in the middle of my exams as well which sucks, but it's not all bad, because I'm going to be 18! Exciting times!
Merry Christmas!