Photo Post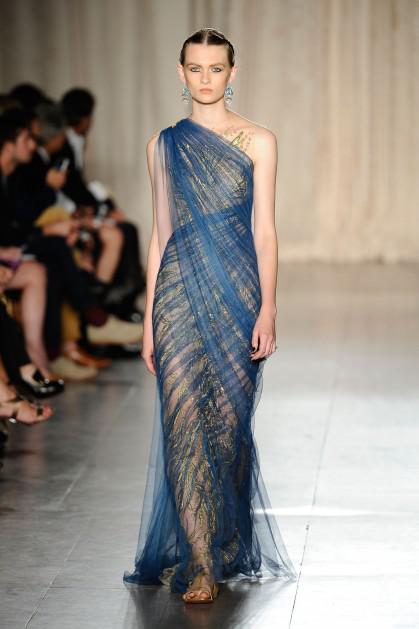 I haven't looked at much Fashion Week coverage, although a friend posted a photograph of a crumbling stairway from the Proenza Schouler extravaganza, which made me very jealous, because it was supposedly amazing.
I looked a bit at the collections this morning. Or rather, I looked at Marchesa, because Georgia Chapman used India as an inspiration this year, and I was eager to see what she had done with it. 
I mean, a lot of the shit looks pretty misguided. Bedazzled waistlines? Models that look so skinny they might as well be in refuge camps?
But then, you come upon a dress like the one above, and briefly, imagine how beautiful you'd feel if you were to ever wear it. I'm getting older now, and the possibility of owning one lessens with every passing year.
(On a sidenote, someone needs to stop Kanye from dressing Kim Kardashian, and also, I'm starting to dislike her. Fun times at the DNC, Kimmy? You shouldn't have brought your circus there.)