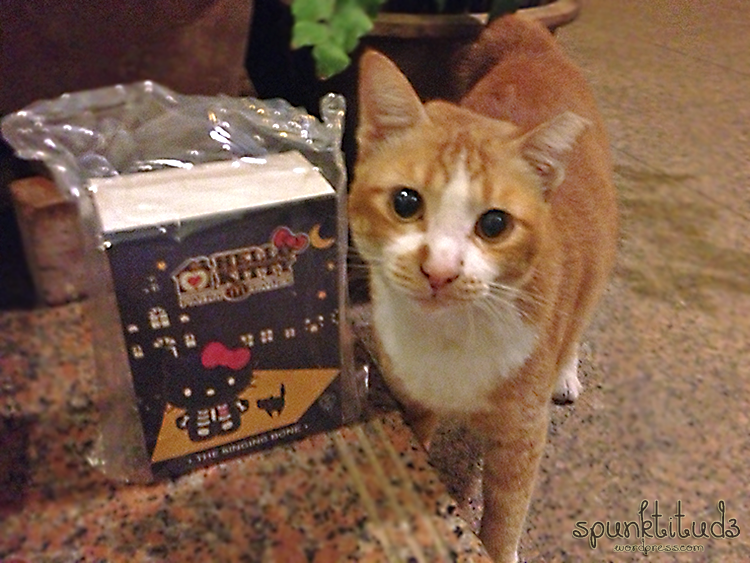 Hello Kitties! :)
The kitty fever has hit the island of Singapore again, courtesy of Mcdonalds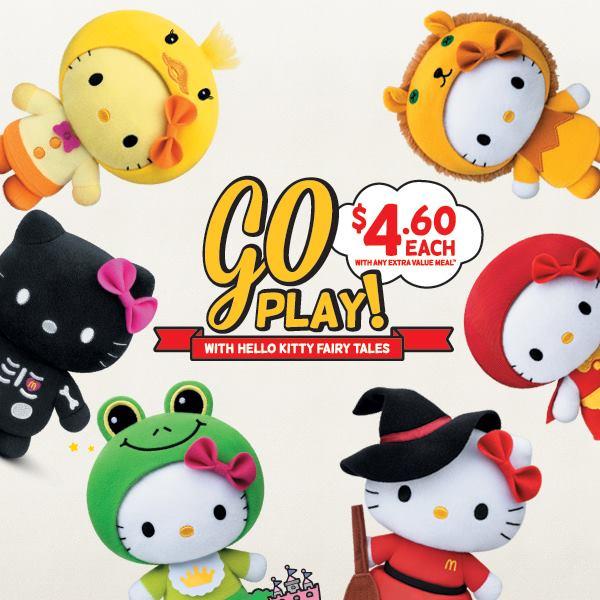 McDonald's Hello Kitty Fairy Tale series
I have a soft spot for the mouthless cat, and have been faithfully collecting the special edition plushies from Mcdonalds since school days. I remember sleepless nights queuing up outside a shopping mall, getting Dad to drive me around Singapore in search of the elusive Kitties, and most of all – making friends with people in the queue and arranging to queue for more kitties together.
Although I think I am a bit overaged now, the words "Hello Kitty" and "Fairy Tales" made my heart waver, and I found myself eating Mcdonalds every week just to get the cats. It was easy at first, and got more difficult with every next Kitty released which sold out in 3 days, then within a day, then in just one morning. So for the last Kitty in the series, I made up my mind to make effort to get it since it was also my favorite of the lot.
Photo: McDonalds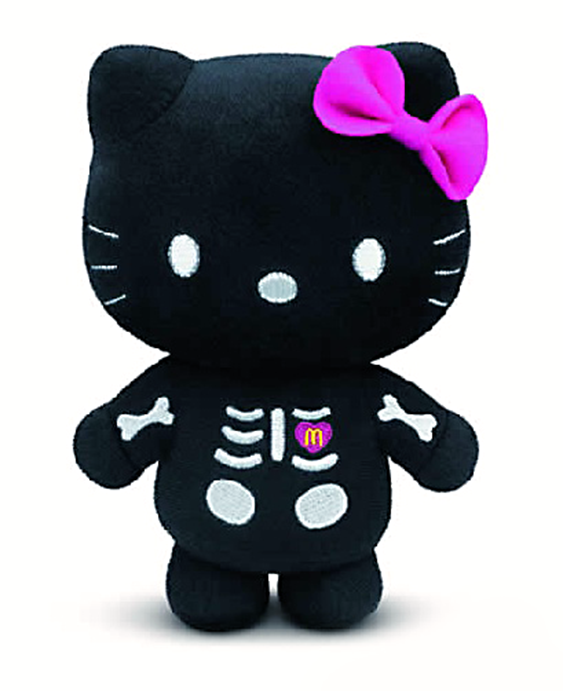 The limited edition Singing Bone
It was so limited – it sold out in a mere 15 minutes. I thought I was crazy enough to go specially go to a McDonalds at 12 midnight, but apparently I was not the only one – people had started queuing since 9pm the night before! LOL it's pure madness. Even the haze left them unfazed. It's a Singapore phenomenon.
Photo: McDonalds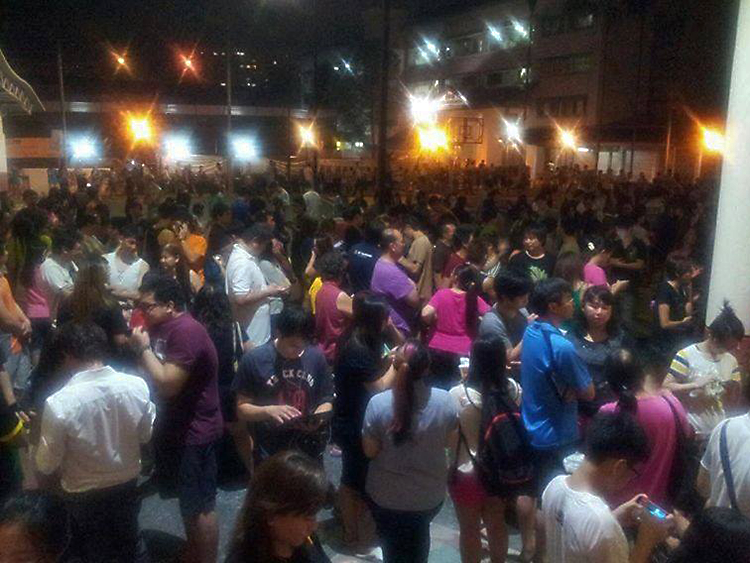 Singaporeans love to queue
And we queue for many things – apartments, N95 masks, food and Hello Kitty.
Photo of the crazy queues that formed the night before The Singing Bone Kitty went on sale at 0000hrs, taken by my friend.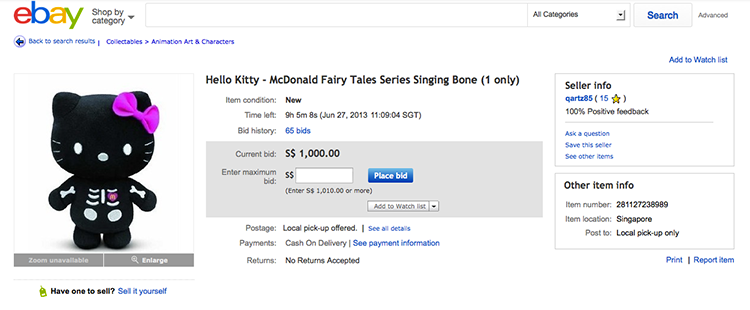 And where did they end up? eBay. I couldn't believe my eyes when I saw this bid – only 2 hours and it has reached S$1,000???! I can buy a real cat. Or a nice handbag. Or save a small village.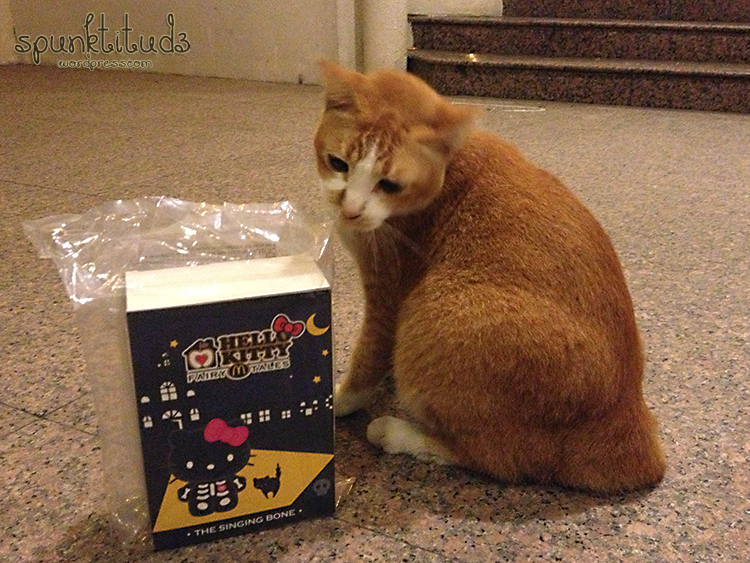 Hmmm…can I eat this? Cannot? Then why buy?? I'm cuter, meow.
I managed to land myself one kitty, phew. I can sleep in peace tonight. Yawn. Gosh, I am so crazy! zzzzzzzz…*drool* *knockout* *snore*