Well the Big Sweaty Day Out seems so long ago, which means I must be relaxed after all the burpday action.
Relaxation?
I'd almost forgotten the meaning of the word ... something about peace of mind, losing track of time, enjoying the moment?
Peace at last.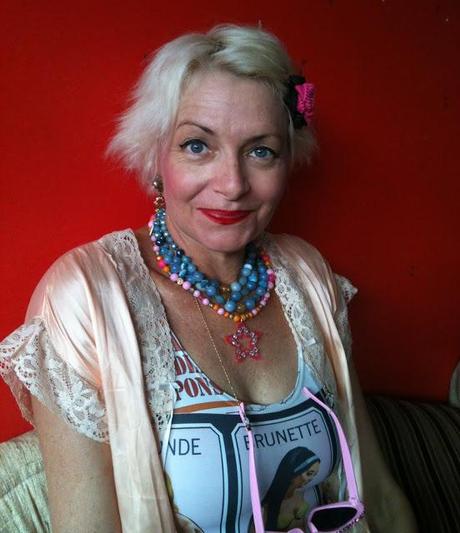 Well here's me, enjoying the moment on my 45th birthday with a cuppa and way too much rouge.
Yeah!!!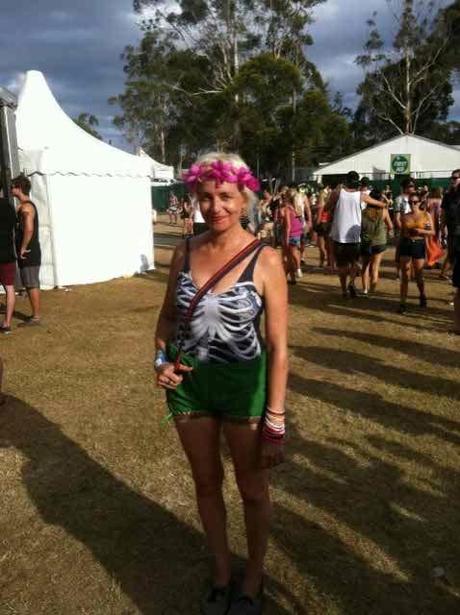 Last Sunday, it was just #1 Son and I who made it to see the Red Hot Chilli Peppers.
Oh come on, who was anybody kidding, we were all at the BDO to see either Flea or the Bloody Beetroots - the other acts were free entertainment.
Free funnage!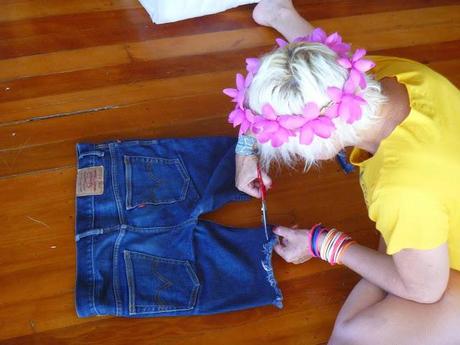 The day started with a mighty huge sleep-in, poached eggs on toast and coffee, then some last-minute festival tweaking.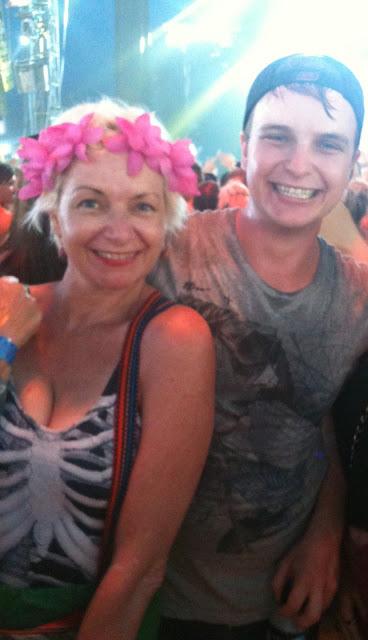 The sweat-factor switched from hot-clammy to cold-rivers-of-water-flooding-from-our-pores as soon as we hit the Boiler Room, where we spent a solid four to five hours dancing.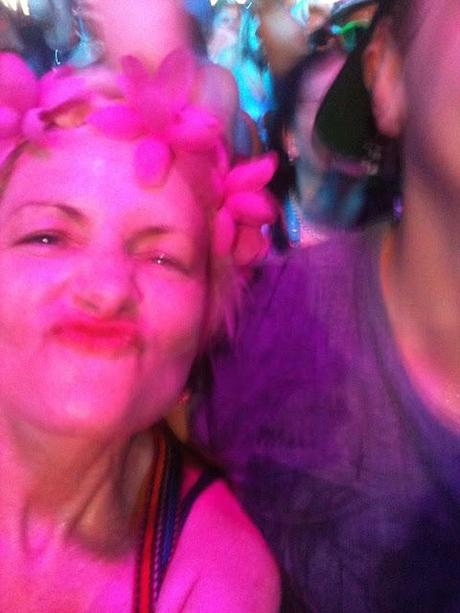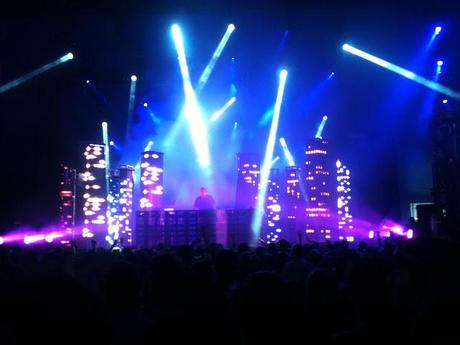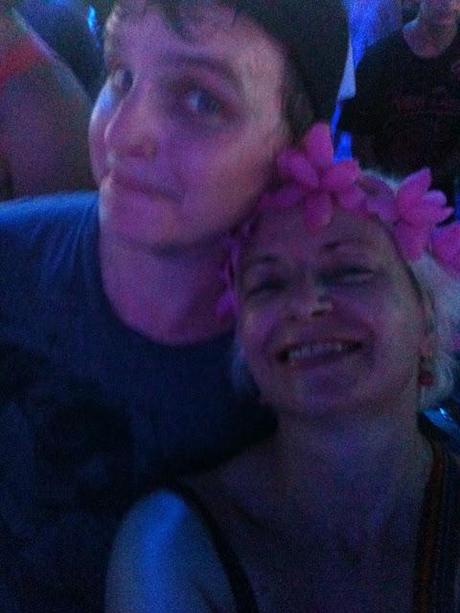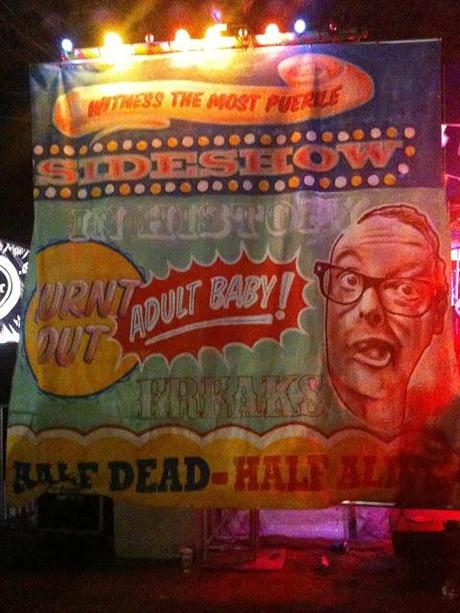 If RHCP weren't on next, I would have been happy to hang out at the Lily Pad dancing to Paul Mac all evening.
According to two lovely wee dancing chickies, I'm "fucking legit"!!!
Actually it was quite amusing to see the looks on people's faces at the sight of #1 Son and I together that day.
We could see them putting two-and-two together and making five, resulting in much giggling and confusion.
"What's that old lady doing with that dude?  Hmmmm ... they kinda look the same".
So I wonder how many 23-year-old men took their mums to the Big Day Out then?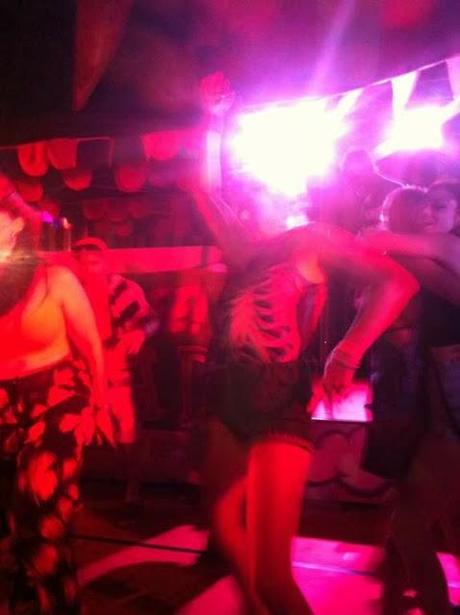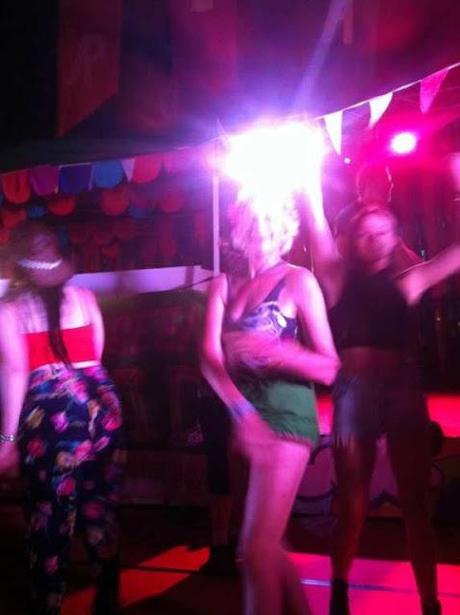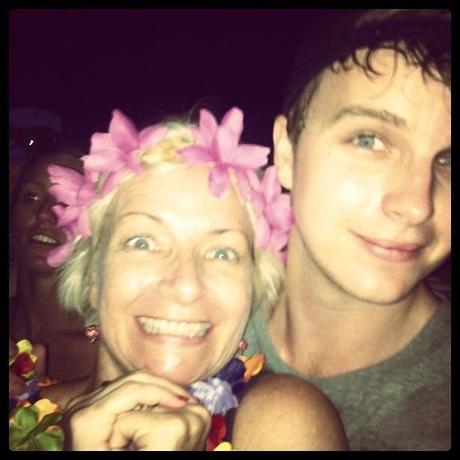 Oh but look, there's a crowd gathering fast to experience what we came for ...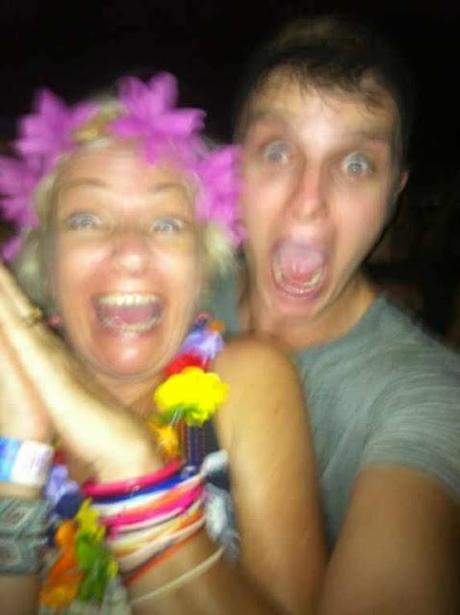 it's FLEEEEEEEEEEEEEEEEEEEEA!!!!!
Still getting goosebumps from the best live rock gig I have ever been to.
Oh the glorious funkification!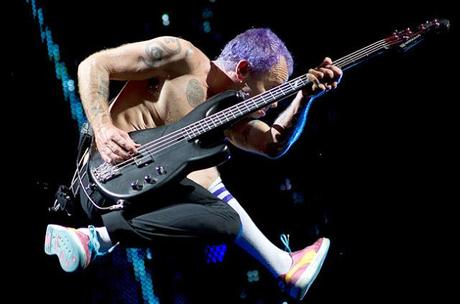 Two days later and I woke up to a free parcel from Black Milk Clothing, the contents of which acted briefly as my birthday suit.
Briefly because it was about 34 degrees.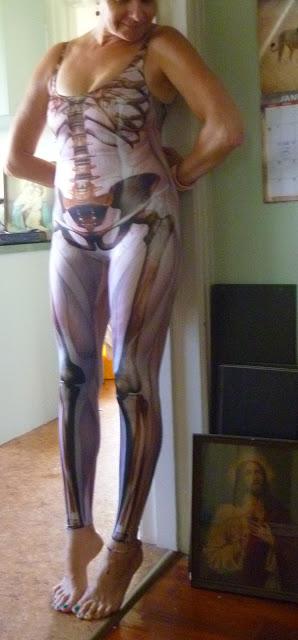 I rename this catsuit The Birthday Suit.
The rest of the day was spent with #1 Son, #3 Son and The Stylist, enjoying coffee, sushi then Life of Pi.
The Phoenix had some dramatic changes made to his meds last week, which will take a while for him to get used to so sadly he couldn't make it.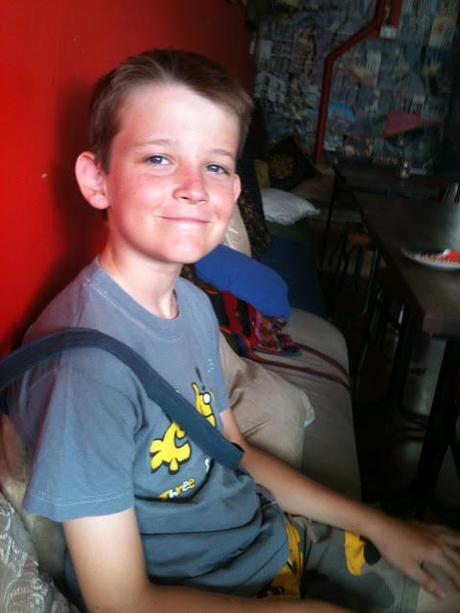 Intolerable cuteness.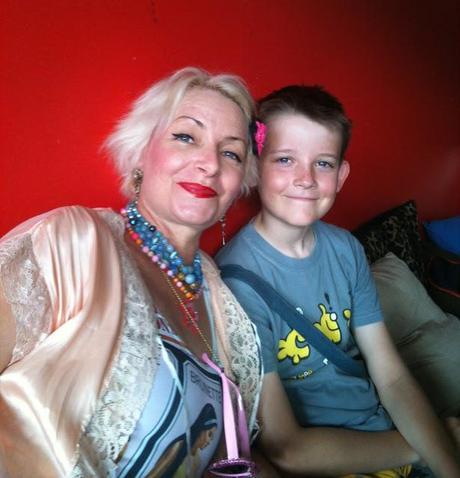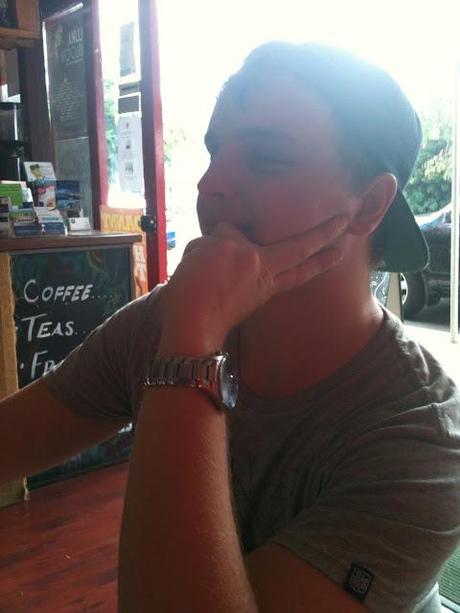 This guy knows how to celebrate a birthday.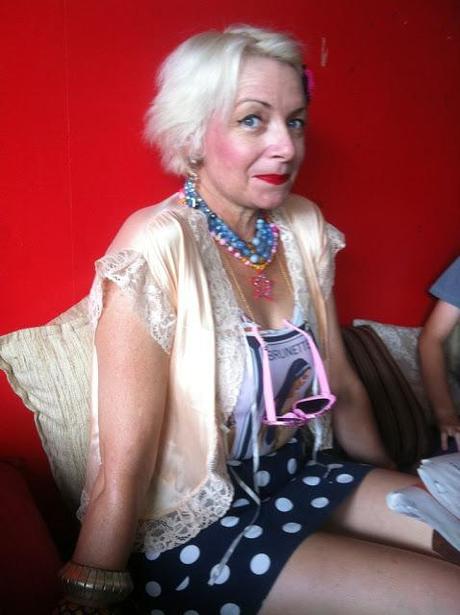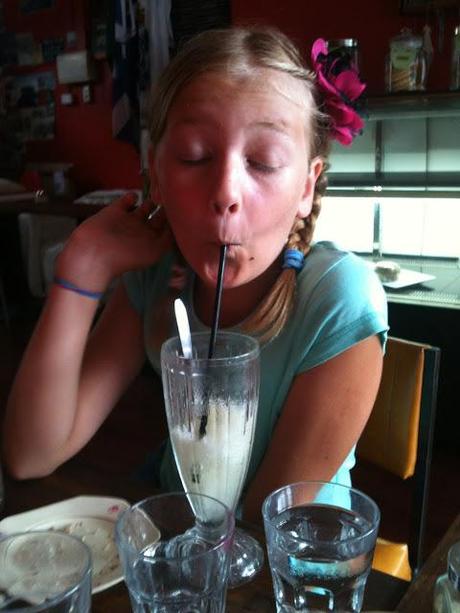 Caramel frappe and evidence of a chocolate melting moment.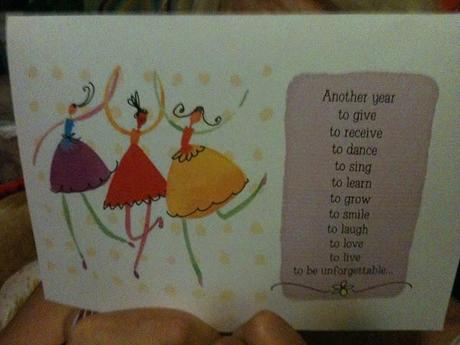 Through the fug of withdrawal, nausea and confusion The Phoenix bravely managed to create a card for me:).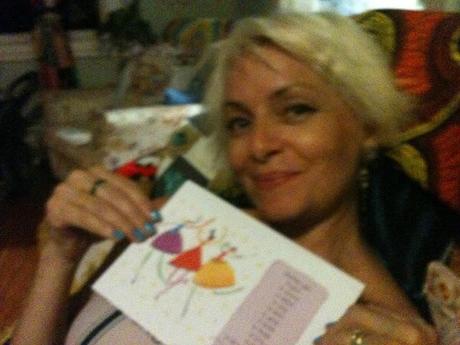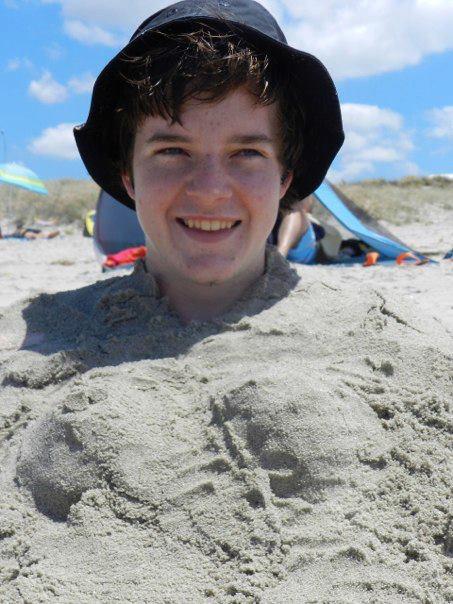 And where was #2 Son?
By the look of it he'd gone to the beach and grown a pair.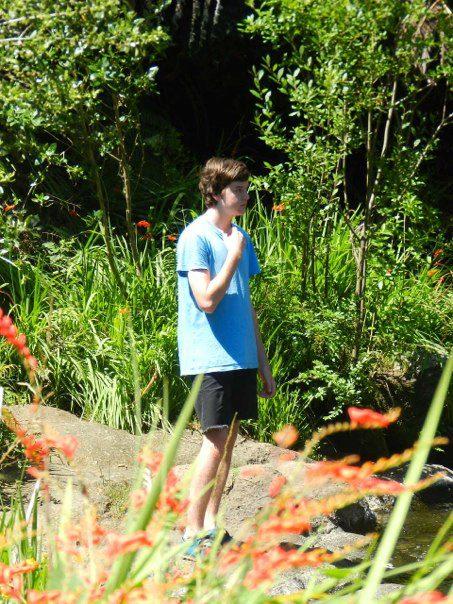 The lad spent nearly four weeks visiting my enormous family in northern New Zealand, which I shall rename Cuzzie Land.
It was quite an experience for him to be confronted by various packs of smiling, happy faces that looked familiar and just wanted to have loads of fun with him.
There are no cousins on the father's side of the family so it must have been quite an experience to look into the eyes of so many aunties, cousins and their children that were so closely related to him.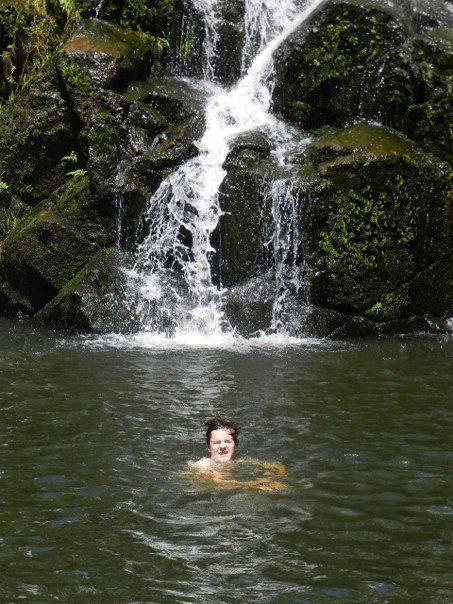 Thank you all for your happy birthday wishes, you make me feel oh so very, very special.
Baci milioni,
Desiree xoxo