I suppose I could be considered a "bargain shopping blogger." I believe that wearing high-quality clothing makes a person look better, especially when it comes to natural fabrics versus synthetics. And it always seems that when I want to find something basic but with interesting details, it is inevitably a designer label that achieves this. I want a wardrobe of beautiful pieces. But I want it at bargain basement prices. I get it from my mom—she taught me how to scour racks and when to wait patiently for something to be reduced even further. And to this day, when I find a great bargain, I get thrilled and want to share it with my mom.
Well, goddamn did I find a great bargain. On Saturday, Filene's Basement had 75% off of clearance on designer pieces from Barney's and Saks. I rifled through 6 or 7 racks stuffed with boring pants and slightly damaged dresses. And then I found a black velvet skirt. It was in excellent condition and seemed to be my size. And then I saw the tag. Lanvin. Yeah, that Lanvin. It was marked at $50. Before the 75% off. After ensuring that it was truly in great condition, I showed it to my mother and of course, we brought it home. For approximately $17. We're still bickering over who gets to keep and if we should even keep it (the other option being selling or consigning it). But I couldn't resist playing dress-up in it, just for a moment…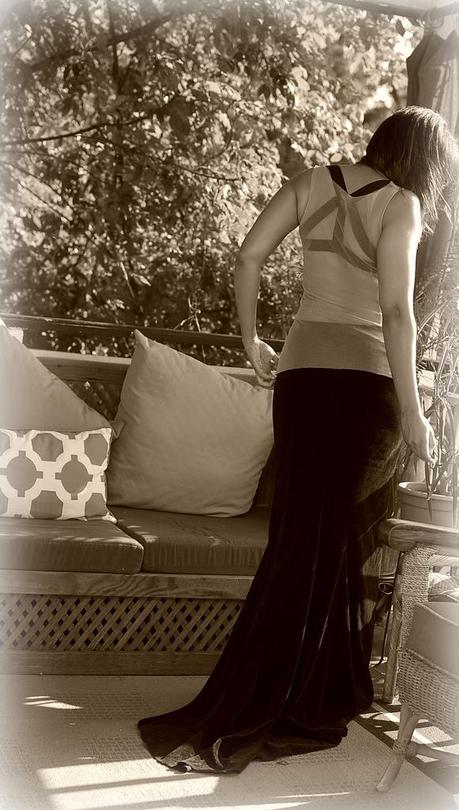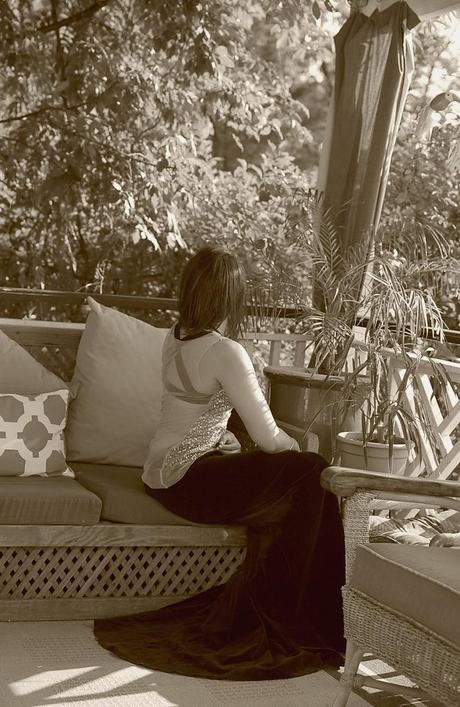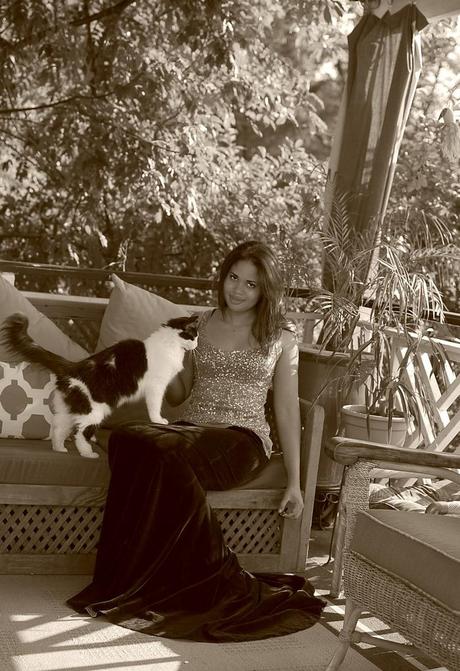 I don't believe in owning clothes that sit in your closet and are admired but never see the light of day. Clothes are meant to be worn, especially beautiful clothes. But I cannot think of any event where I would wear this skirt. Despite that, I'm compelled to keep it. To admire the intricate closures on the side and touch the soft velvet. To maybe play dress up like this once in a while. What would you do: sell it for a few hundred bucks (hopefully) or keep it?
And just for fun, an outtake showing the athletic prowess of Calliope cat.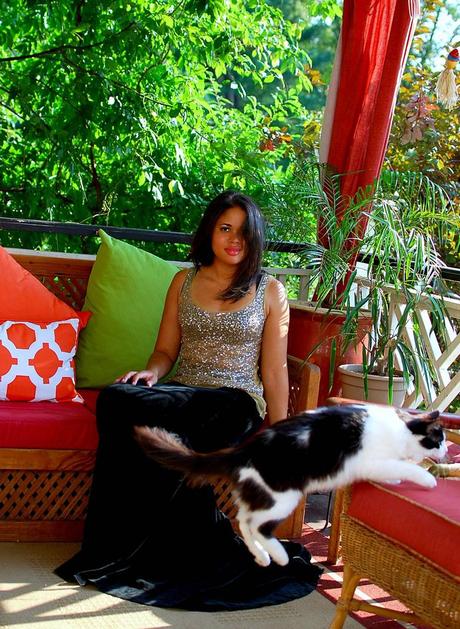 Share/Bookmark