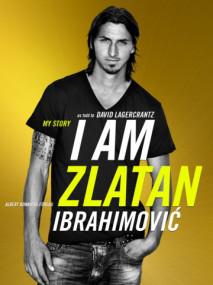 Those of you that were expecting some high octane reading in Zlatan Ibrahimovic's biography, I Am Zlatan, you will get it.
There is a great deal of material that will make you prevent you from putting down your tablet.
In addition to the book itself in paperback or even Kindle, you have a chance to get the app for your iPad where you also have additional media such as photos and videos of some of his most memorable moments such as his backheel goal with Inter, yes, even the goal he scored against Real Madrid in El Clásico amongst many others throughout his illustrious career.
For many this app will bring reading a biography to a whole new level.  Of course in this biography he comes out swinging but then he shows us a side of his life that many have heard about, but few have really had the chance to hear from his own mouth.
Not only that, you will get to see a closer look at Zlatan from his early days at Malmo all the way to winning another Scudetto (this time with AC Milan). You can also delve in to his days growing up as well as a special timeline that showed his different stages of childhood and even the different teams with which he won titles with in the process.
Many will truly enjoy this reading experience as they will take their sense into overdrive as they learn about one of the best players in the game today as well as the way that he thinks and lives.  The way you see him could also be changed a bit, but I will leave that to the author David Lagekrantz and Zlatan himself to make happen.
CHECK OUT SIMPLY FUTBOL AS WE WILL HAVE A FULL REVIEW OF I AM ZLATAN