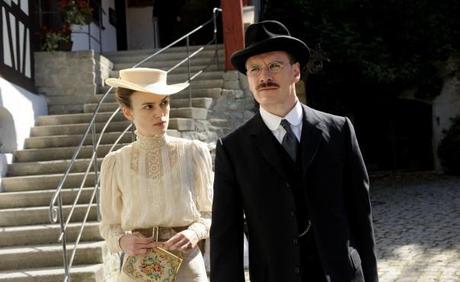 Sex and science are not a likely couple, but in the last year we have seen a few films dedicated to their pairing. First was the invention of the vibrator in Hysteria, and now the psychoanalysis of spanking in A Dangerous Method.
Delving into that murky 'seriocomic' genre where historical drama meets tongue-in-cheek comedy, these films neither fully explain their scientific roots with gripping drama nor provide a distracting romantic comedy sub-plot.
In Hysteria, English Physician Dr Mortimer Granville (Hugh Dancy) accidentally invents the vibrator as a cure to women's hysteria, while being seduced by feisty suffragette Charlotte Dalrymple (Maggie Gyllenhaal). As the audience already knows the invention of the device will be the *climax* of the film, this becomes like a one-note dirty joke. Embarrassingly, much of the film is spent watching victorian housewives orgasm.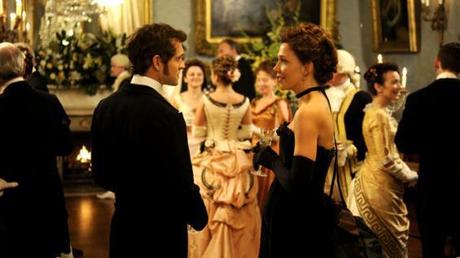 In A Dangerous Method, Russian jew Sabina Spielrein (Keira Knightly) comes to a psychiatric hospital in Switzerland with the hope that Dr Jung (Michael Fassbender) will be able to cure her fascination with being beaten. Jung meets with Sigmund Freud (Viggo Mortensen) to discuss Sabina's case, but in doing so, finds that he is suppressing his own sexual desires. Jung and Spielrein begin an affair of 19th century S&M.
While it may be unfair to judge a directorial debut (Hysteria), with a David Cronenberg film  (Eastern Promises, A History of Violence, and next year-  Cosmopolis, set exclusively in a limousine  in New York with billionaire Robert Pattinson) both seem to fail in the same way.
Despite having great acting talent in both, including: Maggie Gyllenhaal, Rupert Everett, Keira Knightly, Michael Fassbender, Felicity Jones, Vincent Cassel and Viggo Mortensen, the comedy-period drama seems to make the characters into cartoonish figures, where over-acting is encouraged.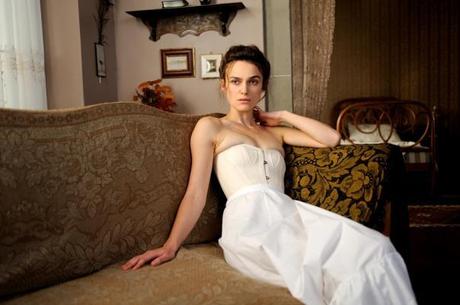 Keira plays a magnificently exaggerated hysterical wreck (although she's no Angelina Jolie in Girl, Interrupted) and Fassbender is convincing as a doctor, but together there is nothing to suggest they are in love, no chemistry to speak of whatsoever. Similarly in Hysteria, where Gyllenhaal does convince as being aggressively  moralistic and as having progressive views about women in society, but the romance with Hugh Dancy is completely lost.
Sadly, neither drama excited me.