The latest attraction in London is The Shard and visiting the capital without climbing up its 33 floors is not an option. Having dinner in the skyscraper is close to impossible if you don't reserve a week in advance, standing in line just for the view was not a option, but why not grab a drink, a fine innovative Chinese drink, up the 33rd floor and enjoy the view?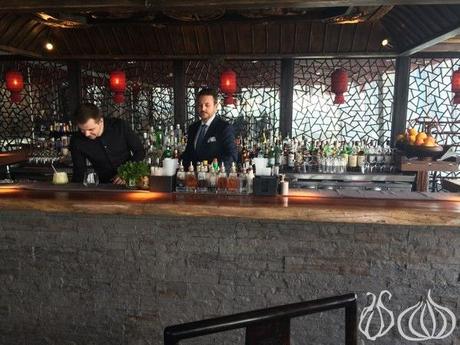 Situated on floor 33 of The Shard, Hutong serves the fascinating and diverse cuisines of Northern
China
and is based on the much-loved restaurant of the same name in Hong Kong. Hutong's cuisine takes its inspiration from the dishes served in the imperial palaces of what was then Peking. Based on the 'Lu school' cuisine of Shandong Province, the menu artfully captures the subtlety and surprises of Northern Chinese cooking.
We weren't there for the food that day. It was 4pm when we reached the Shard. For your information, sneakers are not acceptable at this restaurant, so you'd better be well shoed. The cocktail selection is inspired by ingredients used in traditional Chinese medicine and the stunning interior, complete with traditional Chinese red lanterns and beautiful hand-carved wood-paneled 'Moon Gates', offer London's diners a new destination with panoramic views over the city's skyline. Hutang welcomes you for dinner on the left side of the space, decorated with a tree in the middle of the room. To the left is a cozier space, which serves food, but most importantly, drinks at the bar. A Chinese style decor with many red lanterns, a bamboo covered ceiling, dark wood tables and chairs and facades of wooden separations add more intimacy without blocking the view, while you enjoy the relaxing lounge music.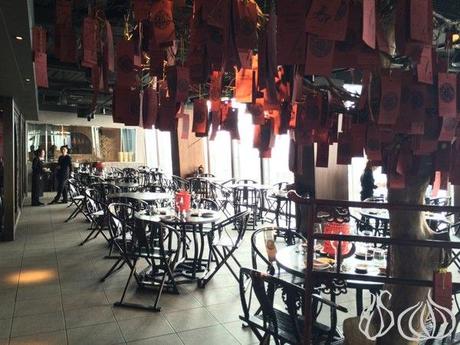 The place is known for serving Chinese medicine drinks, so we decided to try two of them:
Yellow River: Belvedere vodka, galangal, coriander, apple juice, fresh lemon juice, pear, and elderflower cordial. Chinese parsley or coriander is a traditional cure used for measles, stomach ache, poor appetite and dyspepsia. Galangal is recommended for seasickness. A fresh and enjoyable drink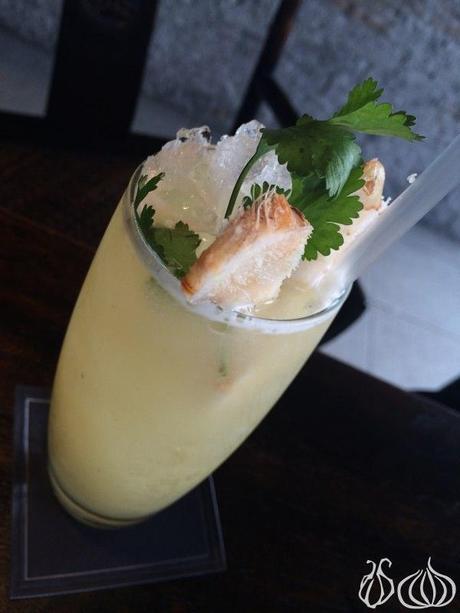 Dragon Pearl: Tanqueray 10, ginger and lemongrass cordial, agave nectar, fresh dragon fruit and anise basil. Dragon fruit boosts the immune system, lowers type two blood glucose levels and clears toxins. Intense and interesting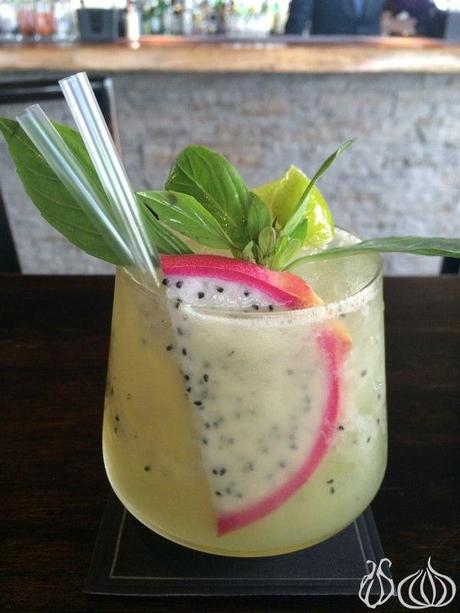 The view from above is breathtaking. Do not expect to be afraid of the height or to see the clouds like at Burj Khalifa, but rediscovering London from above is interesting. I think this building was built to give you the same experience that La Tour Montparnasse provides in Paris. The London Bridge, the Egg, Big Ben, the House of Parliament, the London Eye, the Thames and many others can be seen from above.
























Pages  [
1
]  [
2
]