Photo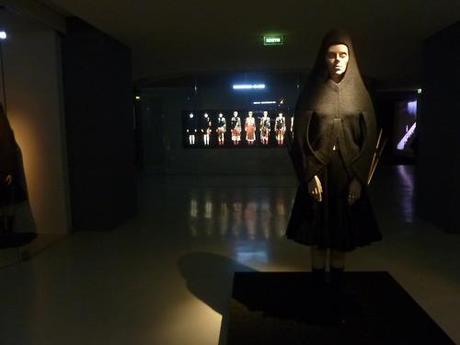 Zoom
 Hussein Chalayan Exhibition
at Les Arts Decoratifsin Paris. Very cool exhibition of the work from the designer known for Lady Gagas bubble dress and other futuristic fashion designs which move, light up and a lot lot more…
The best bit of the exhibition was watching his 2007 fashion show in action where hats de-robed models, corsets unfastened themselves and zips pulled themselves up!
If i can get it on Youtube I will post the video later - too cool to miss. Some of the Hussein designs aren't my cup of tea, but some of them were so light and airy, easy to wear or damned well interesting concept pieces.
Photography with a flash was not allowed so this was the only decent image i got in such a dimly lit museum.  
xoxo LLM