Global warming has already doubled the risk of Hurricane Katrina-magnitude storm surges in the U.S., according to a study published in the journal Proceedings of the National Academy of Sciences. It estimates that for every 1.8°F increase in global average surface temperatures, there could be a two-fold to seven-fold increase in the risk of Katrina-magnitude surge events. Hurricane Matthew will test that prediction.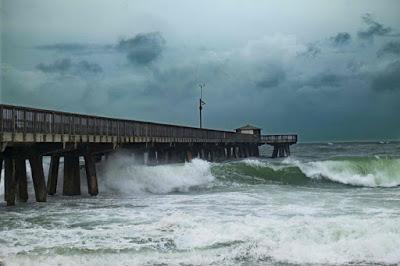 Waves driven by Hurricane Matthew pounding a fishing pier on Thursday in Pompano Beach, Fla.Credit Gaston De Cardenas/Agence France-Presse — Getty Images
Hurricane Matthew is churning close to Florida's east coast after it weakened slightly overnight to a Category 3 storm.  While it is still uncertain whether it will make landfall, the hurricane has already dumped torrential rain and left more than 300,000 Florida residents without power. The National Hurricane Center is forecasting up to 15 inches of rain in some areas and storm surges up to 11 feet from Florida to South Carolina.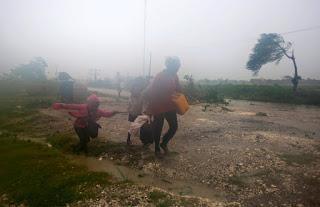 More than 339 people have died in Haiti as a result of the hurricane, which has been the longest-lived Category 4-5 hurricane in the eastern Caribbean on record. The number of major hurricanes in the Atlantic basin has doubled since the 1970s -- fueled by warmer waters.