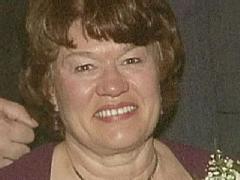 Local Boston News reports
The four-month investigation into the incident from New Year's Eve has been turned over to the Massachusetts Environmental Police after an initial investigation by the Norton Police Department.
Police said Cheryl Blair, 66, was walking her dogs in the woods behind her home when she was accidentally shot by an off-duty state police trooper who was deer hunting. The bullet shattered her left pelvis.
MEP spokesman Reggie Zimmerman said Blair and off-duty state trooper John Bergeron have both been interviewed by police.
Bergeron said he mistook one of the golden retrievers Blair was walking for a deer's tail.
It's often about failure to follow the 4 Rules of Gun Safety. Is there any excuse for a gun owner to do that? Is it acceptable to just say "oops," and forget about it? Is it acceptable to just say "oops," feel real remorse and then forget about it?
No, I don't think so. For gun nigligence, especially when it hurts other people, the gun owner has to forfeit his gun rights. It's only fair. One strike you're out.
What's your opinion? Please leave a comment.