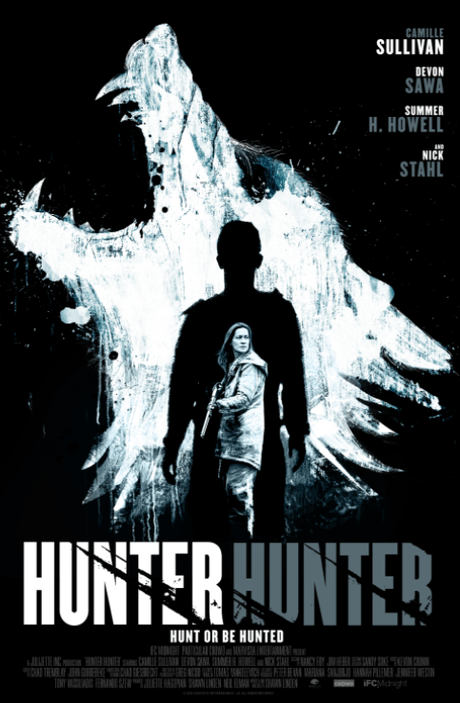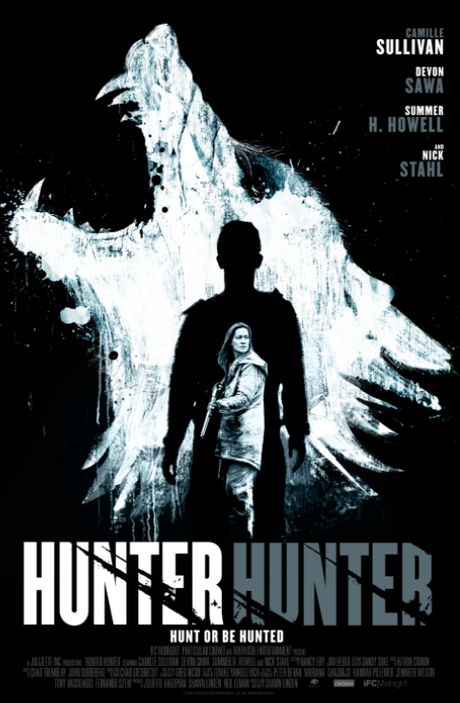 Film Title Snappy Reaction
Director: Shawn Linden
Writer: Shawn Linden (Screenplay)
Starring: Camille Sullivan, Summer H Howell, Devon Sawa, Nick Stahl, Gabriel Daniels, Lauren Cochrane
Plot: Joseph and his family live in the remote wilderness as fur trappers, but their tranquillity is threatened when they think they are being hunted by the return of a rogue wolf, and Joseph leaves them behind to track it.
Runtime: 1 Hour 33 Minutes
There may be spoilers in the rest of the review
Story: Hunter, Hunter starts as the family of trappers, Joseph (Sawa), Anne (Sullivan) and Renee (Howell) find their trapping line compromised by a rogue wolf, which has returned, stealing their prey.
As Joesph looks to investigate the wolf's reappearance, he finds something much more shocking, which could have put his family in a lot more danger than he could imagine.
Thoughts on Hunter, Hunter
Thoughts – Hunter, Hunter is a horror thriller that starts out looking like a survival horror against a deadly animal, but takes a dramatic turn when we learn the truth about what is happening in the woods. This will end up coming off very disturbing, without giving too much about motivation with a lot of most shocking moments having off camera. This will have plenty of the horrors of the film are left to be imagined, which is always disturbing to think about. This doesn't mean we don't get moments of shock and gore, which when it happens will make you wince. Camille Sullivan is great in the leading role, where she will have to go through the biggest character arc in the film. This movie will look to bring us something very twisted, only to hold way too much back from everything it has potential too.
Final Thoughts – Hunter, Hunter is going for pure shock, while hiding plenty of the gore.