The Foreign Secretary is being held under the Terrorism Act. He will answer the police's questions on one condition - they let him speak to Dr Augusta Bloom.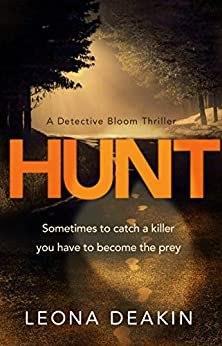 He asks Bloom to track down his niece, Scarlett, who hasn't spoken to her family for ten years. The last they heard, Scarlett was getting involved with Artemis - an organisation dedicated to women's rights and the feminist movement, led by the charismatic Paula Kunis.
But as Bloom learns more about Artemis, she's torn. Is this organisation everything it claims to be, or do they have a secret side and an alternative agenda? And if so, what has become of Scarlett? The only way to find out for sure is for Bloom to go undercover. But will she make it out safely - or will she become the next Artemis woman to disappear?
***
She knew what she had to do.
***
(@TransworldBooks, 18 March 2021, 421 pages, ebook, #ARC from the publisher and voluntarily reviewed, #BlogTour 26 March via @RandomTTours)
***
***
This is a new author to me. I thought this was a terrific thriller and I will take a look at the other books in the Dr Bloom series. This is a fast paced, well written and gripping read, and I was pulled into the story from the start. I don't think I've read book that involves someone going undercover before so really enjoyed this element. I got pulled into Hunt again and again as I kept reading. I found a lot of what the book looks into fascinating especially cults and how they recruit and references Jonestown which I'm familiar with from an Audible Podcast. This is a great thriller.