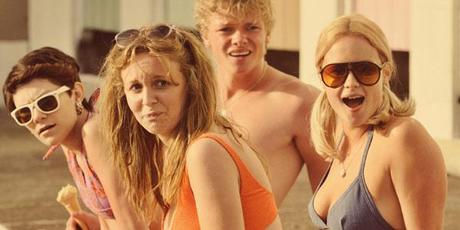 This Welsh high school musical may promise psychedelic Shakespeare, but in the end it's just a disappointing episode of Glee.
It's the summer of '76 in Swansea, and failed actress turned rebellious teacher Viv (Minnie Driver) is attempting to release the creative spirit from a bunch of uninterested horny teenagers.
Armed with the view to creating 'something William Shakespeare and David Bowie could be proud of' leads her to make a musical of The Tempest, where all traces of the traditional play have been replaced with songs about falling in love, sung by attractive guys covered in body glitter and eyeliner.
Predictable sub-plots of confused sexual orientation and teacher-student crushes aside, there is some almost decade relevant drama around a boy pulled into a gang of skinheads a la This is England. Even this, however, fails to ignite excitement as the aggressive delinquent is pulled back into his school play by his teacher's friendly smile and the film's hopelessly inoffensive plot which manages to sideline anything of real meaning.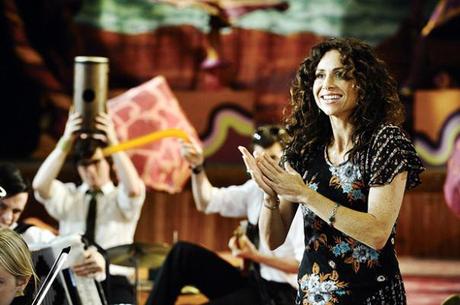 In its favour, Minnie Driver is a perky and perfectly-accented lead, persuading  us to fall in love with her brand of free spirited hippy chic in floral maxi dresses. Musically too, the film delivers an excellent score with the school band (an entire orchestra), playing Nick Drake's Cello Song, which is the film's salvation.
Where the film falls is its lack of comedy, in what could be a perfect comedy setting. However, whether this is the fault of Minnie Driver and the bunch of unknowns who play the school kids or the writing, is unclear.
The climax of putting on a show begins to bore too when you realize that there are so many characters with stories that none of them develop any real depth, so all that remains are little girls dressed up like fairies and guys throwing handfuls of glitter at the audience singing Bowie's 'Life on Mars' in what could be any Shakespeare play you like.

Hunky Dory is in cinemas now.