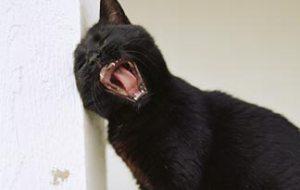 mrrrraow?
Oh god I'm horny.
Spring is in the air. My sex drive is no longer hibernating andI'm hungry. I feel my body grumbling, looking, yearning, wanting.
Yup, the low libido season is over.
Sigh.
I'm a cat in heat, ready to hump the walls. It's not like I have a lack of lovers in my life, or a shortage of options. It's just that, well, for one, I don't like to fuck just for the sake of fucking. I like to take my time exploring the connections physical, emotional, spiritual. Also, despite the plethora of amazing people in my life, no one is available right at the moment.
Very recently, my friend Emma and I have started exploring our intimate relationship. This winter has seen many late evening visits to one another's place, and even a first sleep over. There's a deep love that has developed in our friendship over the past year, and it's delightful to know we're transitioning to more, and getting 'friendtimate', as Orion might say. Yup, Emma and I are officially a thing! Zomg, I have a girlfriend!!! However, she is away on a month's holiday in the sunshine, via a visit to her long-distance partner- and what a tease she was, sending me photos of rope and letting me know he was going to teach her how to tie me up. Um. Yes please.
In the meantime- as in, since she's been gone on her holiday- I've been seeing someone new. Well, new-ish, when you consider that the local dating pool is so small it's less than a pond, it's a puddle (I can drive to the home of almost everyone I have been intimate with in the last 6 months in less than 10 minutes). A few months ago I dated a guy who occasionally dates NewGuy's wife. Do you follow? A dates B, who is married to C, who is now dating me. I haven't decided what name to give NewGuy in the blog. After he searched for my blog and concluded that my blog was actually some other blog, I sent him the link for Polysingleish but I bet he hasn't read anything yet. Doesn't he know there's going to be a quiz? Maybe I'll give him a name once he texts me after reading this.
Anyway, with NewGuy things are a little tricky. Complicated, but not like the Facebook relationship status complicated. I'll go into that another time, it has more to do with logistics and time management. Let's just say we've had several hot make outs and dates, and I'm really looking forward to seeing him on Saturday evening.
One of the delightful things about having long periods of time with little or no sex, is that you get to see your fantasies go wild. It seems to stretch the edges of my imagination. I've noticed mine going into some fun new places. Thoughts of Emma and rope… thoughts of wanting to be ravished by NewGuy…. and so much more. Mental explorations of erotic fetishes I've never tried before, like fire play, or violet wand…. things that just make me want to… well, you get the idea, right?
This isn't an invitation for applicants. Its just me, slowly discerning what else I want to explore.
I've realized that my whole body is an erogenous zone. It loves to be explored. All over. It loves experiencing novelty and creativity. What my body and soul want more than anything is to share in the adventure of discovering my lover's body, and uncovering what their body loves, through play and consensual exploration. This is part of what makes every connection beautiful and unique!
And maybe that's also why not many past sexual relationships have lasted beyond two months.
I'm curious though, how my personal trends are changing. Creating connections with longevity, friends who are lovers and lovers who are friends, is a bit of a game-changer there. Orion is still a flover, in every sense of the word. He came over the other night and we meditated. Yes, I said meditated. We are awesome like that. We also embraced, and cuddled, and moved spontaneously into one another's arms. We opened and closed our eyes at the same instances, and went in for kisses at the same moment. We aren't having sex with one another right now cos we're, well, exploring new people. We are very similar in our love of exploring new sexual dynamics with new partners like that.
So, there we have it. In short, I'm horny. Restless like a cat in heat. Salivating. Yearning. Ready to devour several hearty meals.