Recently when my boyfriend and I went camping these products from
HumanGear
came in VERY handy! We were able to use the 'GoToob' and the 'GoTubbs'.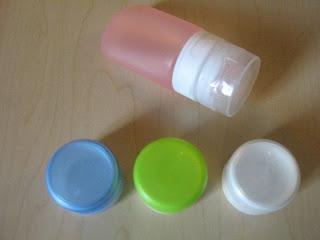 GoToob and 3 GoTubbs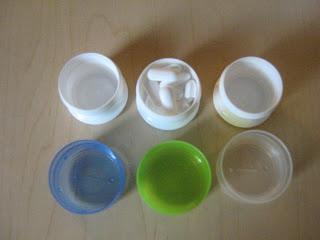 The GoTubbs were perfect for our medications. I was able to put in enough Tylenol, Advil and my boyfriend's pills for the trip and it saved us from having to lug the bottles with us! They are designed for you to be able to open and close with one hand. You can get the GoTubbs in size small or large!
I put lotion in the GoToob, I didn't want to have to bring the whole big bottle and I was able to fit enough in here and it took up a lot less room! The outside has a sliding ring that you can choose 'Soap', 'Lotion', 'Sun', 'Shamp.', or 'Cond.' so you can label what you put into them. They come in sizes small, medium and large!
*I received product in exchange for an honest review, all opinions stated above are 100% my own.*