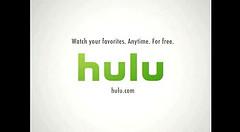 Hulu (Photo credit: Evan Hamilton)
The New York Post reported yesterday that the ad-supported free streaming platform Hulu.com might be moving toward a business model that will require visitors to prove they have a cable or satellite television subscription by providing an authentication code generated by their subscription TV provider in order to engage in free streaming.  The news is causing the message boards to light up all over the internet, mainly with outrage.  According to the Post, Hulu attracted 31 million users in March alone.
The Fox Guarding the Henhouse Scenario
What many consumers may not realize is that Hulu is a joint venture of several different companies, including NBC Universal, Comcast, Fox Entertainment Group, Disney-ABC Television Group, and Providence Equity Partners.  All of these companies have a vested interest in discouraging consumers from cutting the cord for more cost-effective entertainment options, which primarily is to protect the current business models.
Cable and satellite TV providers, like streaming services, have to pay steep licensing agreements in order to serve up the copyrighted content owned by the entertainment companies.  The reason why streaming services don't have the same newly released blockbuster films that cable and satellite do is because these providers have much deeper pockets than stream services do.  But – because they have paid for this content, through widespread adoption of the pay television model among consumers, they have a vested interest in retaining those subscribers.  Should these so-called "cord cutters" evangelize their subscribers, they will be in big trouble.
Why is Content So Ridiculously Costly?
Why doesn't Hollywood lower their prices for their content?  I mean, haven't they noticed that consumers are really starting to grumble?  Do they really think they can strong-arm the masses into continuing to pay the high prices in an economy where we are already footing the bill for a failing housing market and continuous higher unemployment?  In fact, these monthly TV bundle subscriptions are only predicted to get higher over the next several years.
While companies are certainly in the business of making profits, entertainment companies seem to forget that consumers are struggling financially in this extremely tough economy.  The good news is that entertainment spending is up 2.5% this quarter compared to prior year, however, it is mainly due to a surge in streaming, according to Digital Entertainment Group's newly released study.
It's Okay to Not Make Streaming Free, But How About Making it Affordable
The move toward authentication will most likely take years to complete, and it could also drive subscriptions to both Hulu Plus and Netflix.  But most consumers lean on Hulu.com for programming that aired recently, and much of this programming doesn't make it to the subscription libraries right away.  Besides the desire to have network programming without dealing with antennas, that's the biggest complaint right now.
Consumers are getting smart to the greed, and Hollywood's stubborn refusal to lower their prices have created a growing piracy problem.  Hollywood first tried to sucker lawmakers into writing laws that would force internet giants like Google to be the internet police.  The internet flexed it's muscles earlier this year, telling the U.S. government that under no uncertain terms would that scenario go well.
What's the answer?  Hollywood might not like it, but the answer is for them, like the rest of us, to learn to live within their means.  They might have to work a little bit harder to find new ways to monetize their business.  We don't want to pay upwards of $200 per month for television by the end of this decade, and my guess is it won't happen.  Economic forces are creating a lot of tension right now, and my guess is that consumers will end up forcing entertainment companies hands sooner than later.
You can get the Streaming 411 at Anne Madison's website, where she reviews the top stream providers in the industry, and also provides helpful tips to get in on the streaming bandwagon.
Source:  http://www.nypost.com/p/news/business/tv_in_real_dime_ph0GiKk7rC9agDUEkHae2I