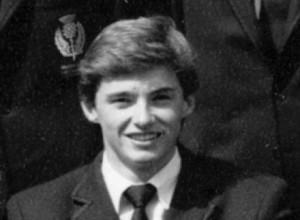 A recent issue of The Week included in its "Last Word" section some excerpts from the book Dear Me: A Letter to My Sixteen-Year Old Self in which luminaries scribble advice and wisdom to the teenagers they once were.  I particularly loved what Hugh Jackman had to say to his younger self. Here's a snippet:
"Just listen to your gut.  Keep writing down one list…and one list only…the 5 things you love to do, and the 5 things you are good at…they will keep changing, but one day they will match up…and there is your path…but even then keep writing your list just to make sure you are still on the right track.
I love you,
–From YOU!
Hugh Jackman
P.S.  buy shares in Google when they are invented!!!!
To read Jackman's complete letter and those of the other 7 celebs, click here.